App developers using Google+ get boost with SEO
In February, Google launched Google+ sign-in for web developers. The feature relies on Google's API and allows anyone sign into a site or app using a Google+ account.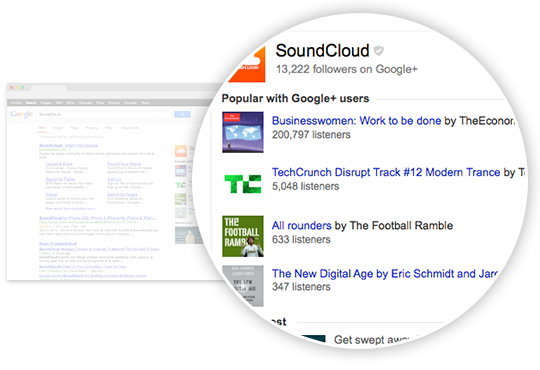 Google is now making use of the sign-in feature in a way that effects SEO. Popular activity within their apps will begin to be displayed within Google Search. This content will be put on display front and center on the search engine results pages.
Google is rolling out this feature over the next few weeks with partners, including Deezer, Fandango, Flixster, Slacker Radio, Songza, SoundCloud and TuneIn. Featuring popular and aggregate user activity to the right of search results will open up new opportunities to web developers and marketing agencies.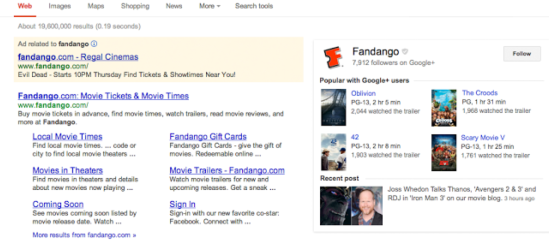 SOURCE: Google Developers blog: Google+ Sign-In: Bringing App Activities to Google Search, https://googleplusplatform.blogspot.com/2013/04/Bringing-App-Activities-to-Google-Search.html