Bootstrap version 3 release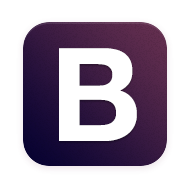 Bootstrap is a powerful mobile-first responsive design framework created for web developers and designers.
Two new candidates were released on July 27 for Bootstrap 3, along with a bunch of updates to the project and community. The project will be focusing it's energy 100% on version 3. The focus of the documentation going forward will be on v3 RC1 documentation--although the docs for 2.3.2 around for easy access. Version 2 is located here: https://getbootstrap.com/2.3.2/.
Bootstrap version 3 has numerous changes, deletions and additions -- reflecting 1,600 commits, 72,000 additions/deletions, and 300 files updated... They the team mentioned... everything has changed.