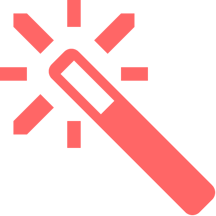 Soon remarketing will not be limited to just users surging the web on desktops. Automakers will be taking it to a new level by targeting consumers from the moment they think "hmm, I might need a new car since my tape deck ate my last mixed tape " to "I need the heated seats, 900 cup holders, a moon roof, a sun roof, a star roof and a tricked out sound system, so here take my money."
And according to presentations at the recent J.D. Power Automotive Marketing Roundtable, the future is now. Banking on using traditional buyer data combined with vehicle registration and location information, auto brands are hoping to be able to get the ever-elusive millennials. A generation reliant on smartphones able to get all the data they need with a flick of the thumb, the auto industry is finding new ways of to reach them.
Lee Nadler, marketing communications manager for Mini USA, concurred. "People used to visit seven dealers. Now its 1.2. They do all the shopping research ahead of time. There is no linear funnel any more. And touch point by touch point, we have to sell cars."
Whether it will work in the era of rideshares and Citibikes is another question.
Source: https://www.adweek.com/news/technology/future-auto-marketing-could-be-little-creepy-153205