Study Indicates Only 11% of Top Companies Use Responsive Design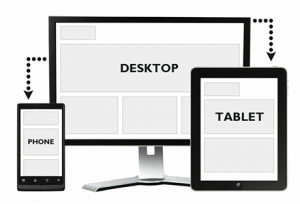 A new report for the Interactive Advertising Bureau (IAB) indicates that very few company's websites are designed and coded to be Responsive. Responsive Design, which has emerged as the most effective technique to build a modern website, controls how a site looks on mobile, tablet and desktop devices. The UK study suggested that 11% of the highest spending advertisers' had mobile optimized websites. Brands included in this survey include Nissan, Microsoft and Chanel.
Incorporating a Responsive Design strategy has a positive impact on conversion. For example, after converting their website to Responsive, O'Neill Clothing found that on iPhone and iPad:
Conversions increased by 65.71%.
Transactions went up 112.5%.
Revenue increased by 101.25%.
Similarly, Skinny Ties launched a Responsive site in October 2012 and within a matter of weeks noticed a massive improvement on sales:
Revenue from all devices increased by 42.4%.
The conversion rate improved by 13.6%.
Revenue from iPhone grew by 377.6%.
The conversion rate for iPhone increased by 71.9%.
The site's bounce rate fell by 23.2%.
Visit duration increased by 44.6%.
Separate research done by Econsultancy has found that the proportion of organizations that are designing their websites specifically for mobile phones (35%) and tablets (23%) has increased by 10% in both cases since 2011. However, four in five companies still don't optimize their websites specifically for mobile phones or tablets. These companies are only hurting themselves, as 62% of companies that designed a website for mobile and 64% of companies that designed a website for tablets have seen an increase in conversion metrics.