Video and rich media ad performance scores high
Mobile interactive and animated advertising is gaining in performance and popularity.
According to a report by Millennial Media, mobile ads that have integrated interactive and animated features dramatically surpassed standard banner ads last year. This performance was seen across a range of verticals the report stated.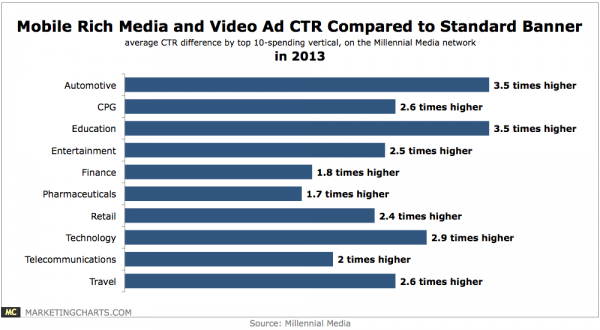 The year-in-review analysis showed how education marketers earned CTRs that were on 3.5x larger than standard banners for video and rich media ads. All of the top 10 verticals had a minimum of 1.7x higher performance for video and rich media ads over standard banner ads.
SOURCE: Millennial Media - https://www.millennialmedia.com/mobile-intelligence/smart-report/