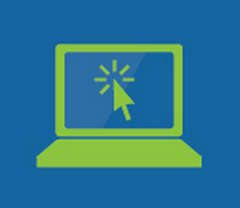 With social media marketing becoming so popular over the past few years, is email marketing on its way out? Recent numbers from the Email Marketing Census 2014 suggest that this is not the case.
In fact, the survey discovered that email marketing is to thank for 23 percent of businesses' total sales in 2014, which increased from 18 percent in 2013. Twenty-four percent of those surveyed also credited email marketing with 30 percent of sales, which increased from 18 percent in 2012. When speaking of ROI, 68 percent of companies surveyed ranked email marketing as 'good' or 'excellent', an increase of 3 percent since 2013.
Another study published in February of 2014 by Ascend2 discovered that 87 percent of companies regard email marketing as being 'very' or 'somewhat' profitable. The remaining 13 percent maintained their email marketing promotions were unsuccessful. The Ascend2 study also found that 68 percent of those businesses that ran email projects across specific regions around the globe (primarily Europe and the US) had an increase in their email register. In contrast, 25 percent said their email lists saw no change, and only 7 percent claimed their email list had decreased.
Of the companies surveyed, 70 percent said they felt their existing email marketing campaigns were successful enough to reach desired objectives. Seventeen percent said they felt their campaign to be very successful, and 13 percent said they felt their campaign was not successful.
The Ascend2 study also found that email marketing has been and will continue to be a changing landscape. Businesses are integrating new ideas and technologies into their campaigns, as the following numbers reveal:
80 percent use email marketing for creating relevant and compelling content
72 percent for personalizing email messaging
61 percent for segmenting email marketing lists
55 percent for integrating email with other tactics
42 percent for engaging subscribers via social media
41 percent for testing and optimizing email messaging
30 percent for sending autoresponse or drip campaigns
28 percent for optimizing email for mobile devices
Sources:
"Email is not dead. Here are five reasons it's alive and well." 2014. Econsultancy.com
"2014 Email Marketing Industry Census now available." 2014. Adestra.com
"Latest Report." 2014. Ascend2.com