Most Industry Email Open Rates Average 25% - study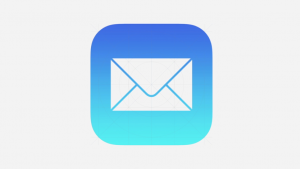 Some companies may not be willing to divulge their statistics if they believe them to be below average, especially in comparison to their competition. But in terms of marketing, it may be surprising to find that what some companies consider below average, is actually the average.
Silverpop, a digital marketing software company focused on marketers and customer experience, recently released a report about the open rate and click-through rate for marketing emails. They took their data from roughly 3000 brands and from 40 different countries. Here's what they found:
Open rates for most industries surveyed came out to an average of only 25 percent. This includes consumer services, non-profits and education
Healthcare email open rates had the highest average, with 26.2 percent
Travel & Leisure had the lowest average, with 15.0 percent. Media & Publishing scored around the same, with a 16.6 percent average
The study found that most industries had an average click-through rate of 4 percent
Healthcare, once again, was the winner, with a 4.8 percent average click-through rate
Travel & Leisure and Media & Publishing were also once again on the bottom, with 2.2 percent and 2.6 percent, respectively
In the battle of automated messages versus manual messages, automated resulted as the clear winner. Automated emails had an open rate almost 15 percent higher than manually sent messages. They also had a click-through rate that was 79 percent higher than manually sent emails
Transactional emails – emails automatically sent out when a consumer purchases items or makes changes to an account – resulted in open rates four times greater than non-transactional median open rates
These transactional emails also saw a 4.2 percent median click-through rate, as well as a 15.1 percent median click-to-open rate. Non-transactional emails only saw a 1.5 percent median click through rate and a 9.9 percent median click-to-open rate.
Sources:
"Email marketing benchmarks 2014: how do you stack up?" 2014. Econsultancy.com
"Silverpop Study Reveals Relevancy Key to Engaging Customers through Email." 2014. Silverpop.com