Pinterest Still Gaining Ground Among Social Media Platforms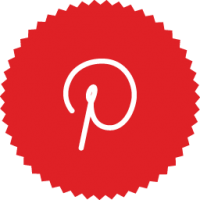 Pinterest has not only risen in popularity in recent years, but its popularity has also stayed steady while other social media platforms have faltered. The pinning website is not the only one to benefit from this growth – outside websites have found success through Pinterest as well. One example is AllRecipes, a recipe database. Three months after adding a "Pin It" button to their pages, over 50,000 recipes had been shared, equaling roughly 139 million Pinterest impressions.
KISSmetrics compiled a list of statistics regarding Pinterest and the social media blog's reach from their own analytics and other sources:
One out of four survey respondents claimed to be spending more time on Pinterest and less on other social media sites.
15 percent of Pinterest users are not interested in other social media sites.
While Facebook sits at 41 percent of users' social sharing preferences, that number has dropped 9 percent.
Pinterest, on the other hand, sits at 20 percent, but has gained 4 percent of users' social sharing preferences.
The majority of Pinterest users (30 percent) are 25-34 years old. Users 65 and older and 17 and younger comprise the minority, with 2 percent and 5 percent respectively.
The majority of Pinterest users are female, at 80 percent.
Food comprises the majority of pins (57%), followed by Home (40%), Arts & Crafts (34%), Style/Fashion (30%), Products (26%), Vacation (25%), Humor (25%), Travel (22%), Inspiration/Education (20%), and Children (14%).
Fifty-one percent of Pinners follow brands for information on deals and coupons; 43 percent for product information; 36 percent follow brands in order to post or read comments about specific merchandise or services; 34 percent for information about events.
A single pin from a user drives 2 site visits and 6 page views.
The average order value from a Pinterest share is 126 percent more than Facebook – a $123.50 value compared to a $54.64 value.
Sources:
"Infographic: A Guide to Consumers' Relationship With Pinterest."2014. KISSmetrics.com
"Pinning It Down - A Guide To Consumers' Relationship With Pinterest (Infographic)." 2014. SocialMediaFrontiers.com