72% of Companies Say Their Data is Fragmented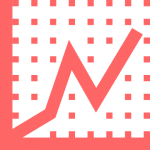 With the furthering advancements of the digital age comes a world of big data that provides companies with a staggering amount of information about their customers. But sifting through that data to find the most relevant and useful information – as well as to simply amass it all in one place – is becoming more of a hindrance than a brand-boosting tool.
A new study reports the many and varied issues companies have with data:
Data is fragmented (72%)
Data is not available for all applications, resulting in blind spots (52%)
Data element definitions are often varying (43%)
Too few standards, leading to the inability to "translate" data (40%)
Data is difficult to obtain (39%)
Stale data/data deterioration (24%)
Small sampling resulting in insufficient data to be useful (18%)
Only 20 percent of those surveyed said they felt proficient in using and viewing the accrued data. Similarly, only 14 percent said they felt proficient in gaining a single view of their customers through the data accrued.
Sixteen percent of even large-name brands said they felt satisfaction with the way their data is translated to better serve their operational and customer services. Small businesses are not faring any better – 42 percent of those small businesses surveyed said they do not even have a program in place to accrue their application and user data. Still, the majority of those businesses said they are working toward unification. Twenty percent of the small businesses surveyed said they currently did not have any data unification plans.
Sources:
"Four talking points from our new Unified Marketing Report." 2014. Econsultancy.com
"The Path to Unified Marketing: Unlocking potential through integrating applications and data." 2014 Econsultancy.com
"The Path to Unified Marketing." 2014. Tealium.com