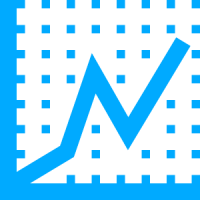 A recent survey by Responsys, a global marketing cloud service agency, showed that push notifications are highly valued by consumers.
Almost 60 percent of adults and over 70 percent of young adults from the 1,200 people surveyed said they enable push notifications from their favorite downloaded brand apps. Thanks to these real-time notifications, brands saw a rise, in not only sales, but also in satisfied customers.
Survey takers described many various reasons for downloading a brand's app, all of which they Responsys survey covered:
Access to special or exclusive offers (50%)
To keep track of order status (44%)
To review and manage a loyalty account (38%)
To access the brand on-the-go (36%)
To receive timely notifications about flash sales, product availability, etc. (34%)
To look up a specific store's inventory (31%)
To stay up-to-date with products or services (29%)
To receive location-based notifications (28%)
Better user experience than the main site (25%)
In terms of comparing push notifications to email marketing, brands have seen a 50 percent greater open rate through push notifications versus email opens. Click-through rates are also roughly twice as greater on push notifications versus emails as well.
The survey also found that 43 percent of consumers are increasingly likely to purchase items when the mobile messages they receive are across multiple channels over a period of time.
Sources:
"More Than 70% of Consumers Value Push Notifications [Infographic]." 2014. SocialTimes.com
"19 Surprising Mobile Marketing Statistics." 2014. https://blog.newsunshinehub.com/