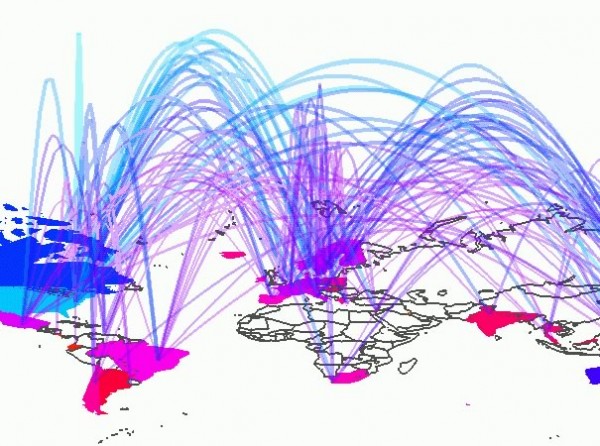 Mobile ecommerce growth has exploded in popularity during the last few years. In 2010, ecommerce accounted for 3.5 percent of the traffic mobile devices saw. Today that number is at 36.9 percent, with a revenue jump from $2 billion to $42 billion.
Though despite mobile devices accounting for nearly 37 percent of ecommerce traffic, they only provide 18.2 percent of the revenue. Smart phones in particular have a rather wide discrepancy: they see 24.5 percent of the ecommerce traffic, and yet they are responsible for 8.6 percent of the revenue.
But what could be causing the discrepancy? The answer, many say, is "webrooming."
Webrooming is the idea that online shoppers research products online before heading to the physical location to purchase their desired items. A recent study by Merchant Warehouse said that 69 percent of those aged 18-36 and who own smart phones have webroomed, with only 50 percent having showroomed. Of those aged 36-48 years, 71 percent have webroomed, with 53 percent having showroomed. In the past 12 months alone, 78 percent of US shoppers have webroomed.
Cultivating that trust with customers so that they purchase items through a mobile device instead of physical retail locations is key. The most telling numbers include the fact that almost 60 percent of smart phone ecommerce originates from email marketing; organic searches turn out only 16 percent of smart phone revenue. If nothing else, take away the fact that 39 percent of digital marketers say they have no strategy for mobile email campaigns, but 64 percent of the population use mobile devices to read their emails. Such mobile strategies must be concise, as studies found that average desktop browsing time per page was 3:39 minutes. On smart phones, that time drops to 2:13 minutes per page.
Sources:
"Mobile commerce: How to target customers and beat the competition." 2014. Econsultancy.com
'Webrooming' Trumps Showrooming: Three Ways Brands, Retailers Can Win." 2014. Insights.Wired.com
Atomic Imagery @ Getty Images