Digital Media Consumption Habits of the Affluent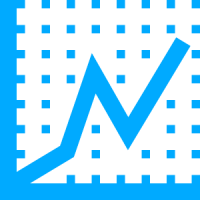 A new report from eMarketer looked at the correlation between the US affluent population and digital media consumption. "Affluent," in this case, indicates a household income of $100,000 or more. They generated data by studying weekly time spent online by generation and income:
Millennials (18-23) – 46.5 percent
Gen X (33-49) – 47.6 percent
Baby Boomers (50-68) – 39.5 percent
Seniors (69+) – 26.0 percent
Wealthy consumers ($500K+) – 55.3 percent
Total – 42.9 percent
Not surprisingly, those households with $100,000-plus incomes are also largest demographic of smartphone and tablet users. Research from comScore found that one-third of mobile and one-third of tablet users have $100,000-plus incomes.
The study breaks down the habits of the affluent on their mobile phone. Eighty-four percent of affluent of all ages use their mobile phone to access the internet; 45.5 percent use it to access social media. Listening to online radio accounts for 25 percent, and newspaper reading, nearly 21 percent. Watching TV/movies and reading magazines come in at 15.7 percent and 14.1 percent, respectively.
Sources:
"Affluents Not Monolithic in Media Consumption Habits." 2014. eMarketer.com
"Affluent Consumers in a Digital World." 2014. IAB.net