Over 90% of B2B buyers begin their research on Google – HubSpot
The key to successfully marketing to original equipment manufacturers (OEMs) is to speak their language and meet them where they are.
The reality is that OEM CIOs, CTOs, technology directors, and VPs are researching business solutions and new technologies online. This is especially true of device manufacturers and OEMs in the electronic, telecom, and Internet of Things (IoT) niches, where their success relies on staying abreast of rapidly evolving technology.
If your company appears high in search results as a trusted advisor providing guidance and industry trends, you'll get on their radar. And if your content successfully demonstrates how your company can help OEMs reduce costs, streamline operations, improve efficiencies, and power their offerings, you'll make the short list.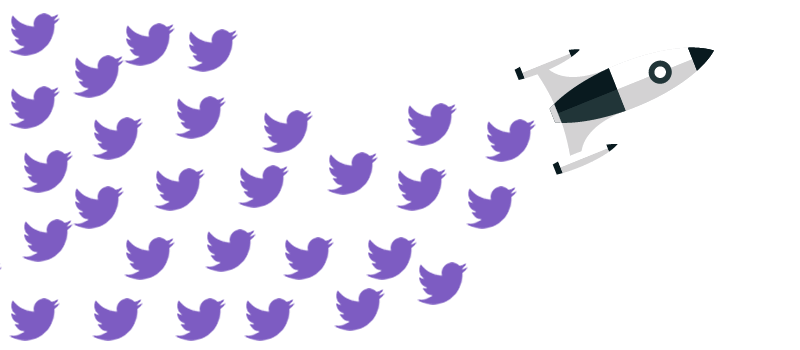 To attract OEM leads and get them excited about your company's products and service offerings, you'll need to embrace a digital marketing strategy that specifically targets this market--it's topics, concerns, language, opportunities, and technological infrastructure. To that end, here are five demand generation tips for attracting OEM leads:
1. Know your market. In general, CIOs and VPs at electronic, telecom, and IoT OEMs are interested in new technology, business solutions, and industry trends. Basically, anything that will help them improve efficiencies, reduce costs, and power their business. To effectively attract these prospects, you'll need to align all of your lead generation efforts – including overall messaging, brand strategy, and value proposition – to appeal specifically to that market.
2. Create educational and authoritative content. The reality is that traditional sales techniques are out. CIOs, CTOs, technology directors and VPs at OEMs are increasingly less interested in cold calls and hard sells. They simply don't want to be bombarded. And, brands that bombard only become antagonists--alienated and shut out. Today, business managers are researching the market, solutions, your company, and your competitors online. They are drawing their own conclusions – and they won't reach out to a sales representative until that research is near complete.
To attract OEM leads in this new landscape, companies need to stand out during the research stage, by demonstrating that they are experts in their category. Post content that solves prospect problems; offers solutions; and helps them make informed decisions. In addition, you'll also want to create content that directly communicates how your products and service offerings can help OEMs reduce costs, streamline operations, and improve efficiencies.
To begin, we recommend posting case studies; product specs and definitions; webinars; FAQ content; white papers; data sheets; and blog content. For topics, you'll want to build your content around OEM pain points, goals, interests, and needs.
3. Use gated content to generate qualified OEM leads. Gated content is premium, branded content that visitors can only access after filling out a form and providing information, including their contact information, job title, location, and company name. Once they've submitted the form, the prospect gains access to the content, and your company can use the information they've provided to nurture the relationship with targeted communications. From there, you can use progressive profiling to collect more detailed information from leads over time, helping to dive deeper into their needs, problems, and opportunities.
When using gated content to attract OEM leads, the key is to provide a wealth of in-depth, valuable resources that directly address their specific needs and interests. Make sure OEM prospects will immediately understand that this piece of content was designed specifically for their market. For example, a white paper on "how OEMs can use Internet of Things technologies to generate cost savings and improve efficiencies."
Learn more: How To Improve Lead Generation Using Gated Content
4. Promote your content using social networks and your website. After you've created your content, the next step is to promote it. To begin, identify the social media channels your target market is most likely to use. For IoT, telecom, and electronic OEMs, those channels are likely to be LinkedIn, Twitter, and Facebook. From there, share your content across those networks and ask your advocates and influencers to do the same. Promote your content on your website, in email newsletters, and at the bottom of your blog posts using call-to-actions.
5. Leverage pay-per-click (PPC) and targeted ads. PPC and digital targeted ads are an excellent way to drive qualified OEM leads to your site and supplement inbound marketing efforts. To begin, you'll need to identify the keywords your audience is searching for and configure your PPC ads to send prospects to your website's gated content landing pages. Once they arrive, they'll be prompted to enter their email address and personal information to gain access.
Learn more: Can I Use Advertising to Support Inbound Marketing?
When creating your keyword strategy, we recommend incorporating broad (highly competitive) keywords like "M2M solutions" and longtail keywords like "M2M device management for OEMs". In general, longer keywords are less competitive than broad keywords, however both will drive quality traffic to your site.
Further reading: 3 Things to Consider When Marketing IoT Services Models: Wireless Industry
SOURCES:
HubSpot, Can Industrial Manufacturers Benefit From Inbound Marketing?, https://blog.hubspot.com/insiders/inbound-marketing-for-industrial-manufacturers