Ironpaper is excited to announce Ian Smith's promotion to Vice President! Ian will focus on further developing Ironpaper's marketing expertise, client service, and driving account performance while working in collaborative partnership with Ironpaper's current VP, Erin Baggs-Geoghegan, who is focused on agency operations and growth.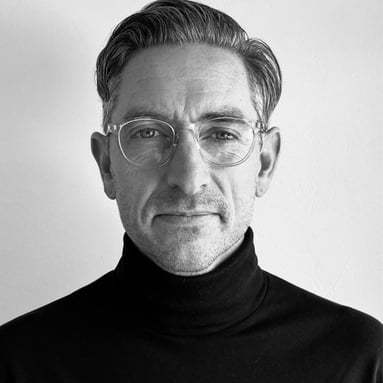 Having two vice presidents will support our agency's mission of building and improving the entire growth engine for B2B companies. We will continue to evolve our practice, advance our impact on strategy, integrate new technologies, and use data in new and exciting ways to drive even greater results for our clients.
Ian has been with Ironpaper since 2019 when he started as an Account Director. Since then, his role and influence on Ironpaper's operations have continued to grow. In Ian's previous role as Group Account Director, he successfully oversaw a group of clients that includes Fortune 500 companies in the aviation, energy, healthcare, and technology industries.
Ian's new role will allow him to bring that same experience and expertise to Ironpaper's entire client base with a focus on agency excellence, strengthening our client teams, and improving client outcomes.
His Ironpaper colleagues know Ian as an innovative, intelligent marketer and a thoughtful and compassionate leader. He is a crucial contributor to our clients' success and Ironpaper's culture of collaboration, constant improvement, and kindness.
We are excited to welcome Ian into his new role!