The field of digital marketing is an expanding industry. To help career-mined marketers, we've rounded up the top 10 skills needed by marketers today.
#1 An ability to understand buyer needs and the sales process.
Marketing needs to drive actions. Yet the Business to Consumer (B2C) marketer will motivate actions differently and target different audiences than the Business to Business (B2B) marketer. Further, nonprofits aren't engaged in sales so much as they are in fundraising and driving donations. Even within each of these categories, the particular market will have distinct demands also (e.g. an artificial intelligence company will have a different B2B focus than a pest control firm seeking franchisees).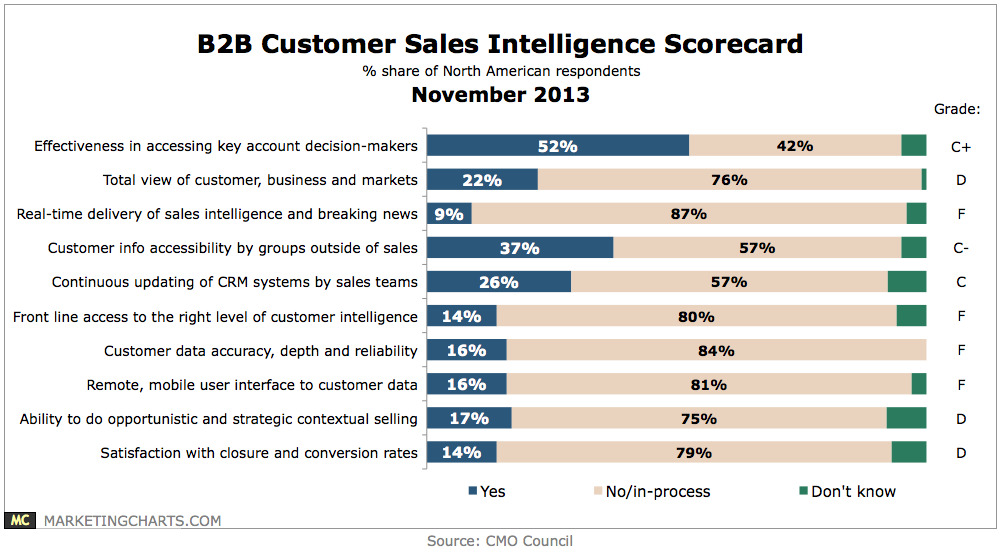 Related reading: How to Get a Job as a Digital Marketer
#2 Solid grasp of analytics.
We could have added quantitative communication to our first skill needed by marketers today, but this was important enough to separate out. The successful marketer will be agile with analytic tools such as Google Analytics, Tag Manager, Hubspot, Pardot, Marketo, Optimizely, etc.
Marketers today make decisions driven by data and appropriate metrics correlated to campaign goals and key performance indicators. Marketing automation software and other analytics tools make it increasingly easy to track impacts campaign success. So, the marketer should be able to look at an analytical dashboard without breaking into a cold sweat.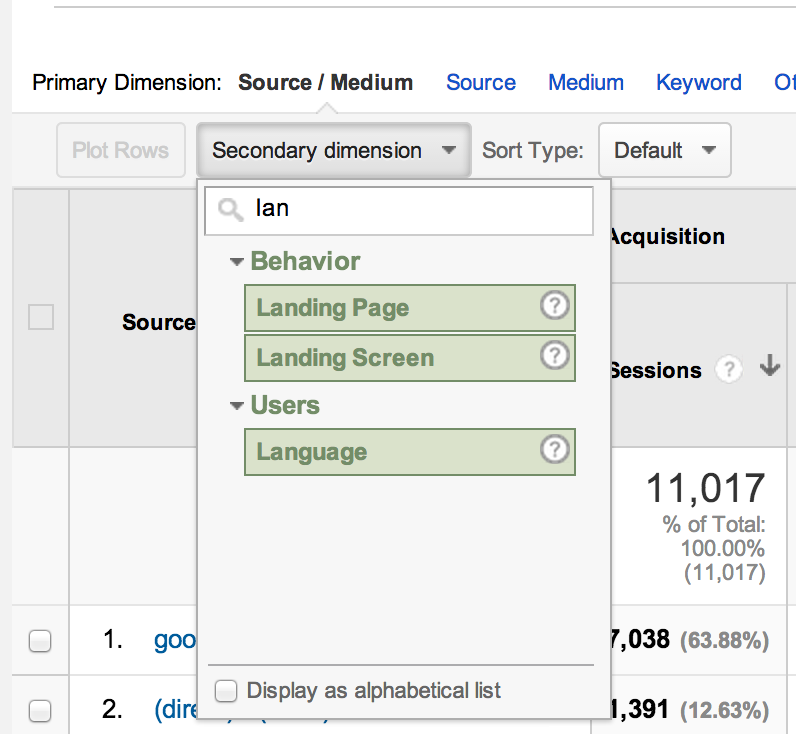 Related reading: 6 Inbound Marketing Best Practices
#3 Strong understanding of Inbound marketing.
Inbound marketers attract, convert, and nurture qualified sales leads using strategies designed specifically to be helpful and relevant. The focus is on informing and entertaining those who are seeking to understand and address a need. On the other hand, outbound marketing is disruptive and invasive. This interruption marketing involves trying to get the company's message out to as many prospects as possible and hoping it resonates.
Inbound has a 3:1 likelihood of being the marketing approach of choice by marketers across all company types. — State of Inbound 2015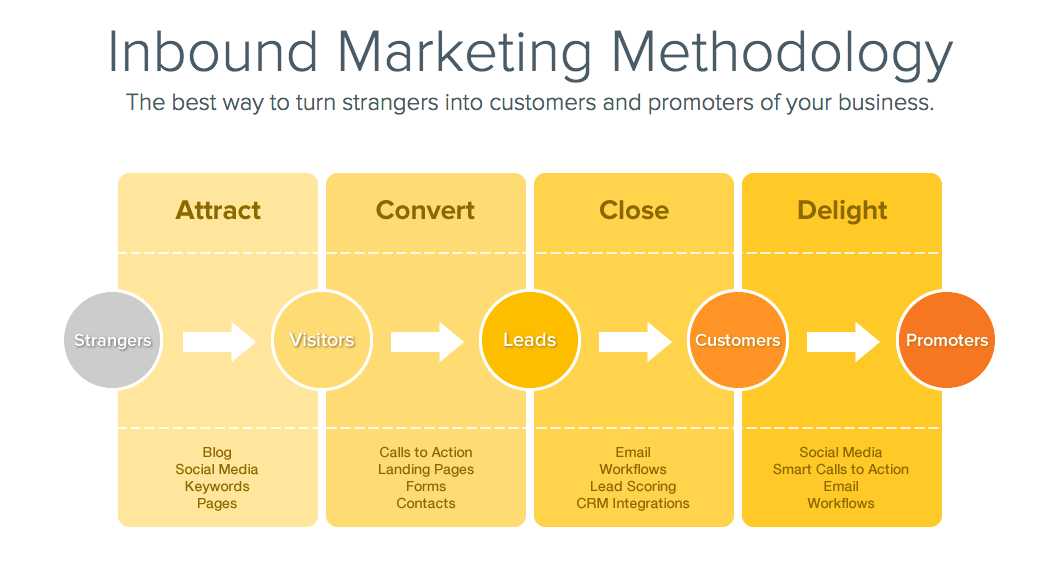 Related reading: How to Become an Inbound Marketer
#4 The ability to communicate clearly, without jargon.
Successful marketing communications demand a clear message directed to a target audience, using the appropriate tone. While this requires a firm grasp of industry terms, it doesn't mean sentences should be overwhelmed with jargon. Instead, the ability to phrase concepts simply can demonstrate a comprehensive understanding of complex topics.
This encompasses communication in writing, online via digital channels, and verbally. Fluency in technological and visual communication also help the marketer better understand all stages of the marketing process. Yes, it would be a good idea to advance your speaking and presentation skills.
#5 Basic spreadsheet skills.
Marketers will use spreadsheets — say Excel or Google Docs — in modeling, planning, and studying trends. For instance:
tracking social media marketing week-over-week
blog post traffic tracking
CTA audits
SEO keyword planning
determining when people are visiting site
reviewing campaign metrics
#6 Ability to tell a story. Excellent writing ability.
Certainly, today's marketers must also be very comfortable with web publishing. Understand the difference between a blog, a landing page, a thank you page and gated content and know how to post all of these online. But, more importantly, marketers today need to be able to tell a great story. A strong marketer must be able to publish content, as well as create content and participate in the content strategy process. Content is the fuel for inbound marketing.
Content marketing is an essential component of driving traffic and converting leads. Yet content marketing isn't about attracting someone to your site just once. The lead often needs to return time and time again. That's why we're rounding out this list of skills marketers need today with a focus on writing. Knowing how to structure a narrative well is the first step to quality content.
71% of B2B marketers use content marketing to generate leads. — MarketingProfs

7. Experience with contemporary digital tools, platforms, and channels.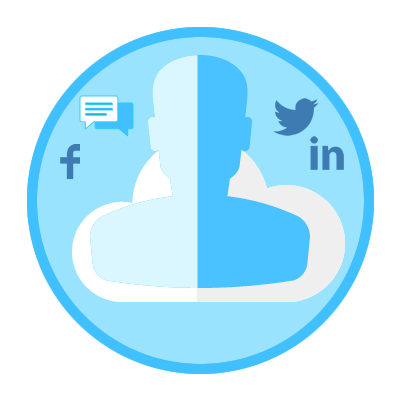 If you pride yourself on remaining loyal to flip phone technology, you should probably just stop reading. Another of the skills needed by marketers today is understanding how to leverage social media channels, as well as apps, and websites such as Medium or LinkedIn.
Know also there is a distinction between what a marketer might post on the client's own proprietary channels and via paid digital content placements.
8. Digital advertising experience.
That distinction we just mentioned? That's what we're talking about in this skill. Digital advertising involves facility with Google Adwords and remarketing.
Remarketing is a powerful tool in a marketer's toolbox when used appropriately. It uses programmatic buying to display ads on a broad array of participating websites. Within the Google ad network, a prospect who previously visited a brand website may see the advertisements of that brand on third-party websites.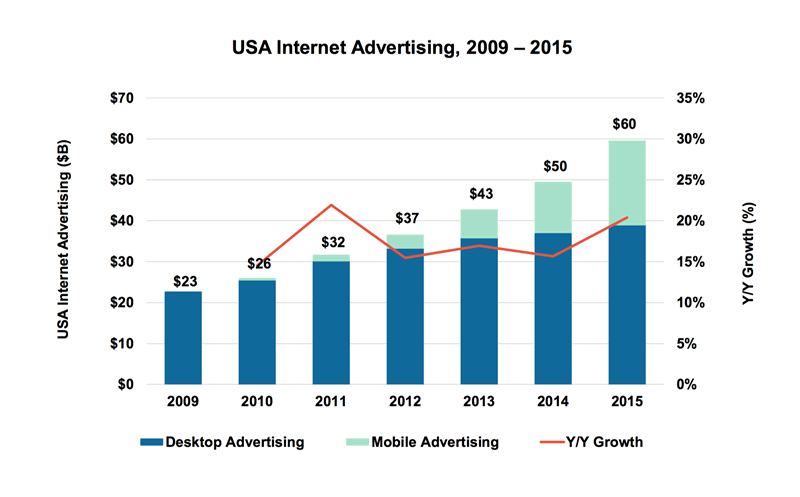 2015 IAB / PWC Internet Advertising Report
Related reading: Benefits of Remarketing
9. Critical thinking and problem-solving skills.
Remember how your college professors went on and on about developing your critical thinking skills? They were doing you a favor. Marketing is more than simply sharing a message with an audience. Well, successful marketing is at least. That's because marketing requires an understanding of why and how something is working.
Problem-solving skills are going to come in handy when someone on your team or on the client side throws a curveball. You may need to catch and run with that new development by EOD (that's End of Day — an important acronym to know).
10. Continuous learning. Vertically and horizontally.
Marketers today must engage and demonstrate continuous learning. Their learning should dive deep into digital marketing skills, such as inbound marketing, lead generation, content strategy, SEO, advertising, and analytics. Marketers should also build related-field skills such as writing, UX research, some technology, subject matter expertise (in the industries related to their clients/job), and sales strategy.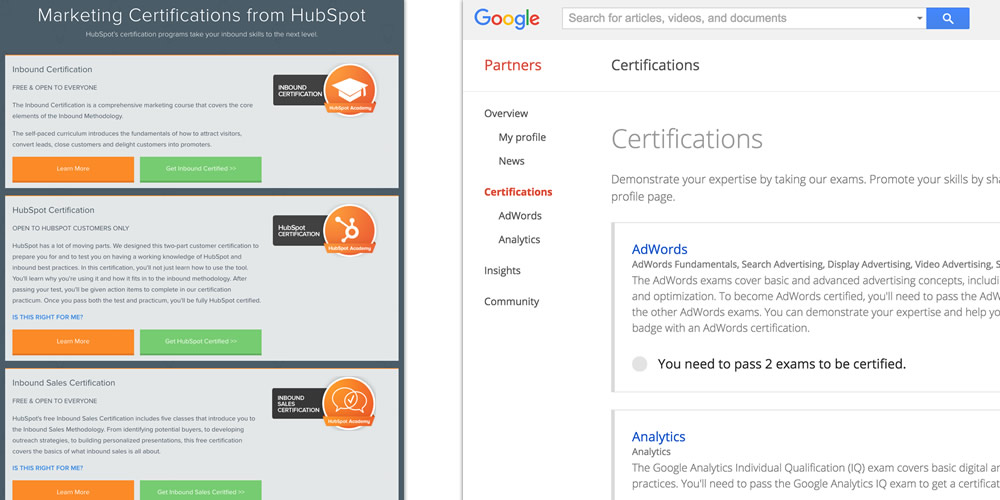 Related Reading: Useful Marketing Certifications
---
Ok, think you're ready? Learn about working at Ironpaper and check out our job opportunities using the links below: