By Katie Surace

Smart homes currently lead the Internet of Things market with 294 million connected things expected to be in use in 2015, according to Gartner. Gartner also estimates connected things within smart cities to reach 1.1 billion in 2015. These figures represent only a portion of the Internet of Things, a market that is is expected to affect every business in some way. A market expected to create $19 trillion of value to companies and industries, according to Cisco.
With IoT seeping into so many businesses so quickly, business models are being disrupted and shifting to become services-oriented. The question for many disrupted businesses is how will they adapt marketing practices to reach customers during such a transitional time? Unlike selling products in more traditional markets, an ongoing relationship is required for the life of an IoT solution. Therefore trust needs to built from the very beginning of the relationship from prospect to customer, with a clear view of long term value creation.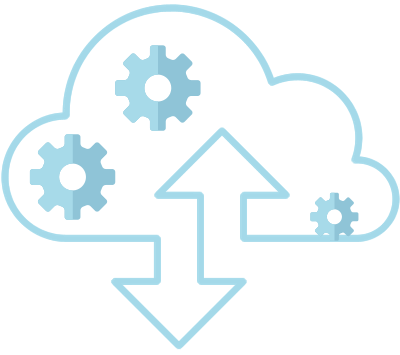 Here are three things marketers can do to combat the disruption to business brought on by IoT.
Identify Buyer Personas
Get to know your key buyer and what issues they are dealing with by creating buyer personas. Cut through the hype surrounding IoT and outline where your company's solutions fit into the bigger picture for each buyer persona. Consider where you fit in terms of value that your company can provide. For example, is the value you bring clarity, growth, or savings?
Your customers are entering territory where long term value creation is important to their clients. So it is equally important to think about where your solutions fit into this wider picture. Once you have your key personas decided on, craft content with them in mind. Personalized emails that consider buyer personas can increase open rates by 14% and conversion rates by 10% (According to Hubspot)
Related Article: How to create B2B buyer personas
Be Clear on Value Propositions
Clearly defining your value propositions and communicating them to your target personas is key in the age of IoT. Internet of Things solutions consist of many different components commonly involving (but not limited to) device maker, carrier and solution provider. It can be unclear who brings what value to the ecosystem. Being clear about the value you bring to the table instills confidence and trust--especially when your B2B buyers and partners aren't yet clear about their own value .
Application persona usage with clear value proposition:
Value proposition messaging should be expressed in middle to bottom of the funnel communications, including calls-to-action, datasheets, email nurturing, blogging, landing pages, demo videos, social messages and other marketing communications.
Develop Subject Matter Expertise (Provide Depth To Messaging)
Make sure your messaging clearly communicates your value proposition/s for each buyer persona. Your core messaging needs to be backed up by data and facts. Ensuring you have a wide range of content available for each stage of the buyer journey (awareness, consideration and buying) . As your clients enter new territory, be a source of education and inspiration for them. Use content to position your company as an subject matter expert. The B2B buyer is 57% (as sited by CEB) through the purchase decision before reaching sales.
Marketing efforts needs to be backed up by a knowledgeable sales team, customer support teams and the product itself. It's important to rally internal departments.
Marketers provide clarity and vision in the convoluted world of IoT. This clarity and vision is invaluable to the process of demand generation.
Learn more about: How we help with marketing and lead generation for the Internet of Things
Further reading: Defining a content strategy for the Internet of Things
Sources:
https://www.executiveboard.com/exbd-resources/content/digital-evolution/index.html
https://techcrunch.com/2015/03/15/iot-startups-need-to-consider-their-business-models-carefully/
https://hbr.org/2014/07/how-the-internet-of-things-changes-business-models
https://blog.hubspot.com/marketing/build-buyer-personas