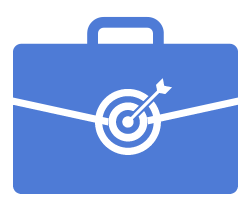 Sales enablement can be a highly effective strategy for increasing the productivity and effectiveness of your sales team, by equipping them to have more valuable conversations with qualified leads.
Learn more: What is Sales Enablement?
In action, sales enablement involves creating high-quality content, resources, and trainings for your sales team so they have access to virtually anything they could possibly need to convince a lead to make a purchasing decision. Additionally, it also includes adding the right tools, data-driven processes, feedback loops, support, and integration with marketing functions. When done continually over an extended period of time, sales enablement reaps enormous benefits for both the sales team and the company as a whole, including:
1. Provide sales with invaluable data: buyer insights, interests, personas, and pain points.
The more the sales team knows about your buyers, the more effectively they can speak to them. By providing your salespeople with insights into your buyers' behaviors, motivations, and pain points, you can essentially ensure their success. The salesperson can cater the conversation to appeal to the individual buyer's unique needs and interests, and the chances of making a sale increase substantially.
"Salespeople want to have these higher order conversations, but they are held back either because they don't feel like they have the tools or they are not prepared." – Mike Sitter, Director, Sales Effectiveness at CenturyLink
2. A more effective way to stay in touch with buyers.
Randomly calling to follow up with leads that may or may not be interested in your services is ineffective and a waste of your team's time. Sales enablement, on the other hand, allows your team to continually nurture qualified leads by providing them with relevant information, insights, and value based on their unique needs. This keeps your company at the forefront of the lead's mind until they are ready to make a purchasing decision. Data and analytics can help steer the conversation and drive more interesting opportunities with buyers today.
"Don't tell a gut story. We're in the digital age -- everything is trackable." - Rowena Track, VP of marketing at TE Connectivity
3. Build lasting relationships.
A salesperson who knows the name of the potential buyer and is familiar with their needs, pain points, and concerns is in a much stronger position than a salesperson who is simply trying to give a generic pitch to a random name on a list. Sales enablement ensures that your team has the information they need to develop lasting, meaningful relationships with prospects over time – substantially increasing the likelihood of closing the deal.
"Don't think about it as demand generation, think about it in terms of customer engagement." – Stephanie Meyer, Head of Marketing Operations at GE Healthcare
4. More successful sales conversations that drive revenue.
This is the primary benefit of sales enablement and the main reason companies of all types and sizes are adopting the strategy. Ultimately, all of the above benefits allow your sales team to have more successful sales conversations. By resulting in closed deals and increased deal opportunities, sales enablement can drive revenue for your organization and support your company's big picture goals.
Nurtured leads produce, on average, a 20% increase in sales opportunities versus non-nurtured leads. (DemandGen Report)
View sales enablement statistics to better understand how it works.
Resources:
Sales Effectiveness at CenturyLink https://www.brainshark.com/Ideas-Blog/2013/August/9-quotes-from-sales-enablement-webinar-series.aspx
https://seismic.com/blog/post/forresters-forum-for-sales-enablement-9-memorable-quotes/
https://blog.hubspot.com/sales/tweetable-quotes-from-forrester-sales-enablement-forum
Demand Metric: https://www.demandmetric.com/