It doesn't matter if you're in sales or marketing. Everything your teams do is for one result: generating sales leads where someone has "raised a hand" and asked to be contacted. This is the core of B2B lead generation.
Better yet, those leads have taken an active interest by requesting a demo, filling out a contact form, or engaging with a chat dialogue with your website. They're interested, but can you turn that interest into a sales lead?
The answer, of course, is yes. And there's no need to reinvent the wheel, either. Our experience has revealed and refined these four B2B lead generation methods that have proven themselves through results over time. Now, these tactics can help you create new opportunities at the bottom of your funnel.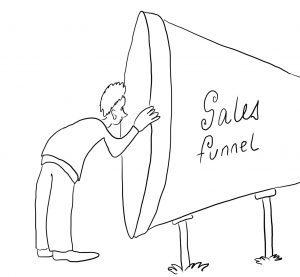 Create SEO Pages for Bottom-of-Funnel Terms
Every second of every day, users type thousands of queries into search engines, and most of those searches go through one place. In 2020, Google accounted for nearly seven of every ten online searches, according to NetMarketShare. And those searches are a tremendous and growing opportunity for new sales leads.
By creating SEO pages for your website, you can help potential sales leads find you amid the digital haystack. Here's a look at how to do this.
Create a keyword strategy that includes various target terms that your customers would search to find your business, like sales phrases such as "POS for small business" or "IT management companies."

Find out what's actually working by using a keyword tool like SEMrush to audit your terms' monthly search volume. If the volume is at least several hundred searches, go after it.

Develop a content-rich SEO page seeded with repeated use of the value keyword or words — and embed a lead form on the page so organic traffic visitors can convert and become sales leads.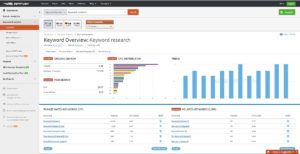 Also, be sure to link your SEO pages throughout your website, so Google sees that they are important. Search engine authority is linked to the lead generation potential your pages have. The higher the authority, the higher the potential.
Paid Campaigns for B2B Lead Generation
Paid campaigns allow you to scale lead generation while giving organic traffic time to gain footing. And the results can be dramatic. We've seen lead generation grow by 1,200% or more in just one month of running a paid campaign by companies that weren't previously generating sales leads online.
Begin by planning to invest in your efforts. An average sales lead for a B2B business can cost several hundred dollars, so you should expect to spend at least that much, if not several thousand dollars per month, to see substantial results and draw conclusions.
From there, you can optimize. Give yourself enough budget flexibility so you can play with different keywords and ad groups, varied targeting strategies, and a mix of conversion points (like " Request a demo" vs. "Download Case Study").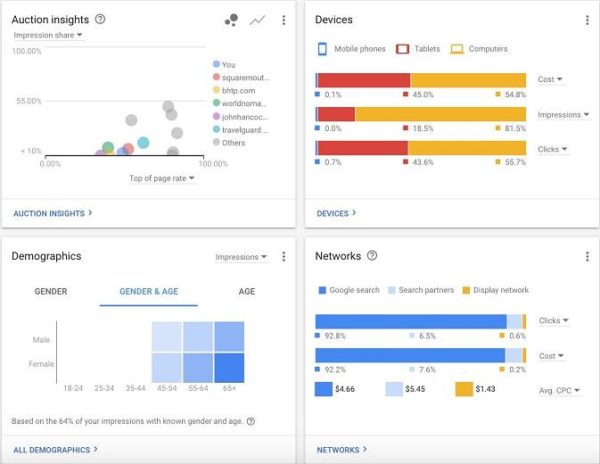 Unsure where to start? Linkedin and Google AdWords search PPC are excellent channels for generating sales leads.
Google Ads text-search visitors are searching for solutions. They're active participants in the lead generation process; and are often more likely to close into opportunities.

With Linkedin, you can target prospects that are a close match to your organization's ideal customer profile.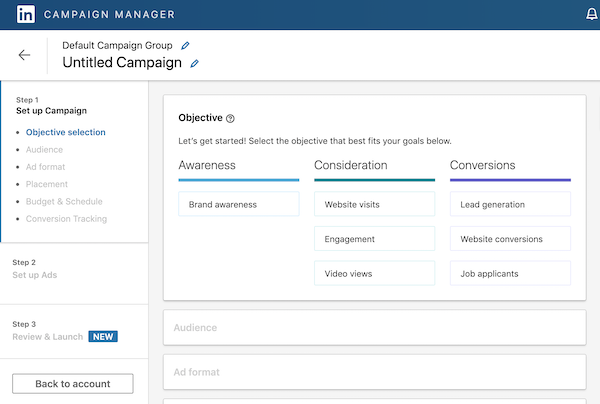 Capterra Lead Generation for Software Companies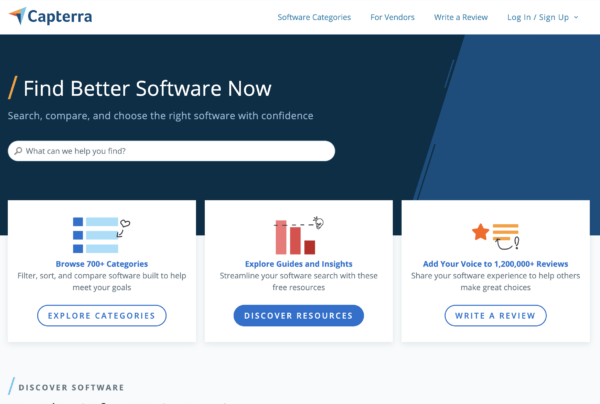 Another great resource is Capterra. It's a reliable channel to generate sales leads by providing reviews of software companies and another opportunity for targeted pay-per-click. Like AdWords, you'll need to bid for terms describing your software solution.
Before you jump in, research the key terms you'd like to bid on. Do a quick search to confirm that the keyword you'd like to target accurately describes your software by seeing competitors appear in the search results.
You can optimize your Capterra listing by testing a few different key terms. Bid small across various key terms, and then focus your budget on identified terms with a low cost-per-lead. Measure cost-per-lead by using a tracking URL on your ad that allows you to measure how clicks turn into conversions in your CRM.
Then, follow the conversion rate on your ads. For conversion rate optimization, create dedicated destination pages with plenty of information around that keyword. There should be a form on the page so visitors can convert right away into sales leads.
Keep in mind that Capterra leads are closer to a purchase decision, so include decision-stage context like a sales demo video, pricing information, features, and more.
Try Remarketing to Purchased Lead Lists
Often, marketers work with existing or purchased lists that aren't real leads since the contact didn't offer voluntary information. Still, you have options to convert target contacts into sales leads.
Running retargeting campaigns

by uploading email addresses to Facebook or LinkedIn, then launching highly-targeted paid ads.

Sending one-to-one outreach emails

targeted to your leads, sending helpful content and resources like one-pagers and multi-page eBooks.

Recapturing via inbound marketing strategies

like content marketing and social media, with consistent blogging and search engine optimization.
Leave no stone unturned in finding leads
By focusing on sales lead generation techniques in high-intention channels, you can generate the most sales leads. For a gradual investment, create a variety of SEO pages. To scale up fast, invest in a paid campaign. Google AdWords PPC or Capterra can convert leads in a decision stage. And to convert existing contacts into sales qualified leads, follow the steps above to recapture contacts with inbound methods.
Sources
NetMarketShare, https://www.netmarketshare.com/search-engine-market-share.aspx.