Large enterprises have unique objectives when it comes to SEO. While smaller organizations are looking to educate people about their company, enterprises tend to have brand recognition already. Especially for large organizations in the rapidly advancing technology space, their goals are to maintain their reputation, ranking, and prominence, to ensure that they are successful in edging out current and future competitors.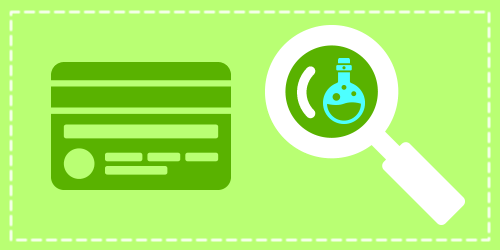 The good news is, enterprise websites are in an excellent position to accomplish these goals, as they have substantial resources to leverage and already possess legitimate domains that respond well to link building and SEO measures.
To get started, here are five SEO tips and best practices for enterprise websites:
1. Hone your keyword strategy. Keywords are how your audience finds your company online. As such, it's important to have a keyword strategy that speaks their language. This is especially true for enterprises in the technology space, where technical jargon that makes sense to the enterprise may not be fully understood by their core customers. In these cases, it's important to identify the language your customers' speak and adjust your keyword strategy accordingly.
To get started, examine conversations, feedback, and emails with prospects, leads, and current clients. What services are they asking for and what do they call those services? For example, are they asking for mobile device management by name, even though the description of the service they're looking for is more in line with enterprise mobility management? These are the nuances you should be aware of.
We also recommend brainstorming your core customer's interests, needs, and potential searches, and evaluating your competition to see which keywords they're targeting. For the best results, use a combination of short (competitive) keywords like "IoT solutions" and long tail (less competitive) keywords like "IoT solutions for healthcare providers." It's key to focus on root key phrase structures that will shape the core of your SEO strategy--like "IoT solutions." Once of you have the core/root keyphrases, then begin to find the longer form derivatives--like "IoT Solutions" + "for municipalities."
2. Create high-quality content. Content matters for enterprise websites, especially in a rapidly evolving industry like technology. Plus, new content helps earn quality inbound links and organic traffic, which boost your ranking and lead to increased brand exposure. We recommend creating consistent, authoritative content, and aiming to be a source of education for your target market. For example, make sure your readers know about the latest industry advancements and how they affect their business. Aim to solve their problems, challenges, and pain points. Not only will this kind of content generate interest and make your customers happy, it will also position your company as an industry expert.
3. Optimize for different search engines. In 2015 and beyond, it's no longer enough to only optimize for Google. Today, Yahoo and Bing are continue to be relevant. Google's contract as Safari's default search engine ends this year, and both Yahoo and Bing want to take over the spot.
To optimize for Yahoo and Bing, you'll need to adjust your strategy based on how they determine their rankings. For example, they give priority to sites that are older (very helpful for enterprises that have been around for a while); have a .gov or .edu domain; and use exact keywords. They are also able to crawl flash sites and give credit to websites that use flash correctly, unlike Google.
In addition, FireFox and Google cut ties in 2014, and Yahoo is now the browser's default search engine. Additionally, Apple's app store generates millions of dollars in sales. Last year alone, Apple paid out $10 billion to app developers.
Enterprise SEO needs to also consider third-party networks and directories, such as Amazon's AWS Marketplace. There are numerous "walled gardens" across the web that buyers consider when making purchasing decisions. Optimizing profiles and creating well-positioned content may need to be part of an organization's strategy for these marketplaces.
4. Optimize for mobile. Having a mobile-friendly website is a requirement for all enterprises. Google, Yahoo, and Bing give priority to sites that work well via mobile device, and there are currently more mobile users than desktop users. For the best results, we recommend adopting a responsive design, which will ensure that mobile users from any device will have access to the same content, search features, and level of usability as they have when visiting the desktop version.
Consider these 3 core factors for mobile SEO:
A. Conduct a content/site audit for mobile devices (at least focusing on critical pages and pathways).
B. Do you have mobile appropriate calls-to-action?
C. What is your website load time for mobile? Can you optimize further to decrease this load time without losing value?
5. Persona-driven SEO. Most corporate websites could do a better job attracting and converting users through search. Identify the search inquiries appropriate to your enterprise's persona groups and audit the search landing pages that serve these groups. Examples of common personas may include, sales prospects/leads, existing customers, investor relations, partnerships and career seekers.
Optimize content, eBooks, landing pages, blog articles, press releases to increase visibility as appropriate to each persona. Build internal links to and improve critical pieces of content that serve these groups. Improve calls-to-action for top traffic content, as relevant to the persona they serve, and ensure that all key personas have calls-to-action within the site. Lastly, consider using dynamic website personalization to improve how your enterprise communicates with each audience within it's corporate website.