In a previous post, we covered the many reasons why online fundraising is effective. Now, let's continue with the best email strategies for nonprofit campaigns.
With a solid foundation of email marketing, your nonprofit organization can do a better job at reaching supporters and driving greater fundraising results.
This article will show you the email strategies that you need to drive donors to your site. These email strategies for nonprofits are universal for any nonprofit organization.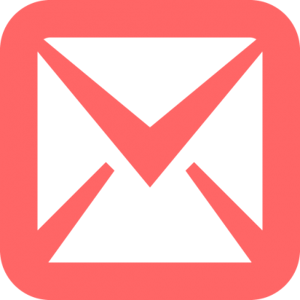 First, why use email?
Your organization's website serves an important purpose: It informs and educates.
But email strategies for nonprofit outreach play a different role: Email campaigns will inspire and invite people to volunteer and donate over a longer period of time — not just when they choose to visit your website.
Email appeals are increasingly successful for nonprofit fundraising:
M+R's research found that among their 25 top nonprofit performers, more than a third of all online revenue could be tracked directly to an email appeal (34%).
The respondents also saw their yearly email revenue grow by 37% compared to 2014.
M+R further noted:
"Nonprofits sent more advocacy and fundraising emails in 2015 than they did in 2014. The average group sent 49 messages overall in 2015, including 19 fundraising appeals, 12 advocacy messages, and 9 newsletters."
Here is a list of the top content types used to meet campaign objectives:
As you can see, email correspondence represents most of the top content strategies used by nonprofit organizations.
Here are the six email strategies for nonprofit success that are mandatory for your email campaigns.
#1 Collect and maintain good data
Email is only useful when your nonprofit is smart about campaigning and maintaining accurate data.
A Target Analytics study found that 26% of the average nonprofit's house file could not be mailed — due entirely to bad data.
Target Analytics also found that the average nonprofit was missing email addresses on 74% of its constituents. (The worst are missing 96% of their email addresses.)
You can't send effective email to a bad list of contacts. While many nonprofits use email regularly, few nonprofits have solid strategies for maintaining their email databases.
Marketing automation can help your nonprofit build and maintain a reliable online donor database.
With an automation platform like HubSpot, you can easily collect contact details that will help you personalize your emails. You can also identify trends in different audience segments.
https://www.ironpaper.com/articles/marketing-automation/
#2 Build your email list
Online fundraising needs an audience in order to be effective. This requires email list-building tactics. You can try these strategies to build your list:
Offer gated content. Require visitors to provide an email address in exchange for how-to guides, reports, webinars, white papers, and e-courses.
Be strategic with your CTA. When you invite leads to take action, make your CTAs active, personal, and positive. For one hyperbolic example, you might provoke a click with the message: "Yes, I want to save the world!"
Keep forms simple. Simple forms make it easier for visitors to provide the information you need to build your list. According to Hubspot, forms with three or fewer fields perform best. You may use progressive profiling to avoid repetition of form fields. This can positively impact a prospect's willingness to fill out your forms. You may ask additional questions after someone becomes more familiar with your brand and converts on another content offer.
#3 Be mobile-friendly
More than 55% of emails are now opened on a mobile device, according to npExperts (citing research by Litmus.)
It's clear that mobile-friendliness can't be ignored. And donors aren't just reading emails on mobile: they're also donating.
In fact, 14% of donations are now made on a mobile device, according to Blackbaud.
You must ensure that your email campaigns read well on a mobile device, look good, and load quickly. And if your email's CTA leads people to a website page, that page must be mobile friendly, too.
https://www.ironpaper.com/articles/why-inbound-marketing-matters-for-nonprofits/
#4 Design for scanning
With emails, you want your nonprofit's message to resonate quickly. How can you achieve this?
Every email should be easy to scan, and should be designed to build trust and demonstrate authority. Sloppy design will not instill trust in your recipients.
Follow these best practices for email design:
Keep the color palette simple and limited to just three variations. This can build brand consistency, and it will also avoid sending mixed messages.
Make your text readable and simple. Consider the limited attention span of your recipients — be concise, and use bullets and headers.
Use vibrant, informative, and high-quality images.
According to the Design Management Institute, design-driven companies outperformed the S&P 500 by 219 percent over 10 years. That's a good reason to invest in your design!
When pressed for time, 59 percent of global consumers crave beautiful design over simplicity. — Adobe State of Content
#5 Get personal
Statistically, individual donors provide 72% of the funds for nonprofits, according to npTech. So get personal and treat your email recipients as individuals.
To personalize your appeals, let your emails reflect the data gained about your donors via online database management.
We mentioned marketing automation before: The right system will clearly organize information on your contacts and let you easily reference data points for your campaigns. With a platform like HubSpot, you can create lists of contacts with similar traits for highly relevant email campaigns.
The most effective campaigns target a specific demographic, interest, or online behavior.
Relevancy will always resonate with your prospects: According to Adobe's State of Content, 54 percent of global users prefer a personalized online experience to a generic one.
Collect and reference data on different segments of your audience, and use that to inform your email marketing campaigns.
"66% of GenXers prefer to give online and they are most often inspired to give by email." — 2016 Global NGO Online Technology Report
#6 Test your emails
Nearly all of the 100+ email marketing and marketing automation systems available in 2015-16 make it possible to send multiple versions of an email. This is called A/B or split testing.
With most email clients, you can test variables for your:
Subject line
"From" address
Body content
Send time
Visual elements
CTA
CTA button design
Headline
Most nonprofit organizations are implementing some kinds of A/B testing:
Exploit the testing functionality so you can help your nonprofit identify the best subject lines, calls to action, and imagery.
To truly understand what resonates with your prospects, test and track certain metrics, then repeat what's working well.
https://www.ironpaper.com/articles/email-marketing-statistics-and-metrics/
When you implement these email strategies for nonprofit success, you set your organization up for more frequent donations and a more exciting, relevant message.
Sources:
Adobe. (n.d.). State of Content: Achieving Deliciousness. https://landing.adobe.com/en/na/products/creative-cloud/264699-state-of-content/HaLqIkjs.html#Achieving-Deliciousness
Coleman, A. (2016, Sept. 12). A Dozen Digestible Takeaways from 2016's E-Commerce Benchmarks Study. https://moz.com/blog/a-dozen-digestible-takeaways-2016-ecommerce-benchmarks-study
DMA. (n.d.). National client email report 2015. https://dma.org.uk/uploads/ckeditor/National-client-email-2015.pdf
IDG Connect. (2016, Aug. 22). 10 UX best practices for ecommerce success. https://www.idgconnect.com/abstract/19775/ux-practices-ecommerce-success
M+R. (2016). Benchmarks 2016. https://mrbenchmarks.com/
npExperts. (2016). Philanthropy by the Numbers 2016: The Story Behind the Stats. https://www.blackbaudhq.com/corpmar/npexperts/the-story-behind-the-stats.pdf
Nonprofit Tech for Good. (2016). 2016 Global NGO Online Technology Report. https:// www.techreport.ngo/
Orendorff, A. (2016, Sept. 8). How to Build Your Email List: The (Better Than) Ultimate Guide. https://contentmarketinginstitute.com/2016/09/build-email-list/