Mobile fundraising is taking the nonprofit world by storm – primarily because it's so effective and the user adoption trend toward mobile is increasing dramatically.Mobile fundraising involves organizations reaching out and connecting with current and potential supporters via mobile device, which keeps your audience engaged, provides a quick way for visitors to make charitable gifts, and can dramatically build your donor base.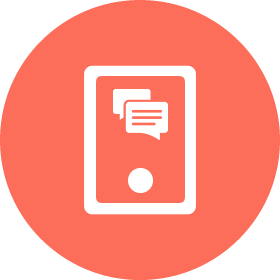 With that said, here are seven critical mobile fundraising trends we recommend embracing:
1. Everything (from websites to emails) needs to be mobile-friendly. For a successful mobile fundraising campaign, your newsletters, content, event microsites, donation pages, and payment options need to be easily accessible via mobile device. This is important because, according to Donor Drive, responsive design doubles giving on mobile devices by making it easy for visitors to support your organization.
2. Visual storytelling. Research indicates that visual storytelling drives up to 180% more engagement and people process visuals 60,000 faster than text. This is especially important for mobile fundraising, as the majority of visitors accessing your content via mobile device are on the go. To that end, aim to create a compelling, relevant narrative, and then tell that story in a visual way to best engage your supporters.
3. Optimize your mobile conversions. In the past, nonprofit organizations have focused mainly on attracting new visitors. However, it's become increasingly important to also think about how to better convert your existing users. For mobile fundraising, this can be done through measuring, testing, and optimizing your current donation flow through this channel to raise more funds. Nonprofit websites need to be mobile responsive. Additionally, nonprofits should consider spending additional time and effort optimizing the messaging, calls-to-action and load time of their website donation pages.
4. Engage Millennials. According to The Brookings Institution, Millennials will comprise 75% of the workforce by 2025. This demographic will have more money to spend, which presents an excellent opportunity for nonprofits to engage them and encourage giving. As Millennials will likely follow a unique path to becoming donors, and are expected to leverage mobile giving more than any other generation, nonprofits are advised to understand and adapt to these differences accordingly. To that end, we recommend making sure that a significant portion of your mobile fundraising efforts are aimed directly at engaging Millennials by appealing to their interests, needs, and passions.
5. Crowdfunding. Already popular in the nonprofit world, the appeal of crowdfunding is continuing to grow. According to recent research, 14% of Gen Y have given through crowdfunding and 43% are likely to give in the future. When embracing this trend, remember that donors are using their mobile devices to give and, as such, your crowdfunding efforts must be mobile-friendly as well.
6. Causewear. This trend refers to anything donors can buy and wear, use, or display to support their causes, such as t-shirts, bracelets, and hats. Causewear is gaining in popularity, especially among Millennials, so it's a trend we recommend embracing. To appeal to mobile donors, make sure the description of the item is easy to read; the impact the purchase has on the cause is clearly stated; and payment is quick and simple via mobile device.
7. Community giving days. Community giving days aren't just a fun community engagement tool, they're also incredibly effective at driving donations. Facebook refers 29.4% of its traffic to donation pages on #GivingTuesday. In addition to the popular giving days that already exist, niche giving days are expected to become increasingly prevalent. To that end, as community giving days for different states and cities begin popping up, we encourage nonprofit organizations to get involved and participate.
SOURCES:
Nonprofit Tech for Good, 14 Must-Know Stats About Fundraising, Social Media and Mobile Technology, https://www.nptechforgood.com/2014/06/08/14-must-know-stats-about-fundraising-social-media-and-mobile-technology/
The Brookings Institution, 11 Facts about the Millennial Generation, https://www.brookings.edu/blogs/brookings-now/posts/2014/06/11-facts-about-the-millennial-generation