Launching a company blog is easier said than done. There are many questions to answer, and aspects to consider before moving forward. Extensive planning is crucial to the success of the blog. Why? Because most company blogs fail due to inconsistencies, regardless of the quality of content.
With that in mind, we assembled a list of questions you and the team should ask yourselves, ideally before getting your feet wet.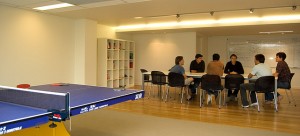 Questions to Answer Before Launching a Company Blog
What do we want this blog to do for our business?
What's the purpose of your blog? Are you trying to boost awareness of your cause? Are you planning on using it as a tool to sell your services? Are you going to try to build a community through your blog posts?
It's important to agree on an objective for the blog, and run with it. Focus on that objective as you fill out your content calendar.
Who are our readers?
Who are the people you are trying to attract through your blog? It's easy to say, "everyone," but really. Take a step back and think strategically. Do you want your readers to be potential customers? Gatekeepers to prospects? Maybe you want your readers to be other writers who could potentially use you as a resource for their work.
The bottom line is that you have to know your audience in order to serve them. Learn (or at least determine) what other blogs they read. Explore their interests and expectations, and cater to them accordingly.
What will readers get out of our blog?
How do you want your blog to enrich your readers? Are you trying to make the company blog stand out as a thought leader in your industry? Will it direct readers to other resources? Maybe it can be used to answer questions, provoke debate, or unique insightful responses to current trends.
Establishing what readers will get out of your blog will make it much easier to narrow down on potential topics to write about.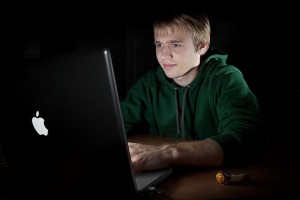 What should be our call-to-action?
So the readers read your blog post. Now what? Would you like them to download a longer form of content, like an e-book or whitepaper? Would you like them to subscribe to your blog? You might want them to leave a comment, or share the post across social networks.
It might seem obvious that of course you want your readers to do XYZ after reading the blog posts, but a gentle nudge to guide your readers really will come in handy. And of course, design and write your content with your objective in mind.
How will people know about our blog?
It goes without saying that your blog should be optimized for search. Aside from that, your team should look into creating a blog marketing plan. This plan will consist of ways to promote the blog.
These methods will range from promoting the blog on the homepage and newsletters, to more complex ways such as exploring content syndication services.
How often will we blog?
Now wait - before you say "everyday" or "every other day," keep in mind that it takes more than one person to maintain a successful blog. In addition to content creators, you will also need an editor to maintain quality and consistency, and someone devoted to data metrics in order to tweak efforts as needed.
With that in mind, come up with a realistic number of blog posts that can be published each week. In the world of blog posts, more is more. A post (or more) a day is better than every other day. A post every other day is better than once a week. But if your team can't at least commit to once a week, you may want to push the launch of the blog to another time in which you will be able to devore the time and energy needed.
How will we measure the success of the blog?
If you are blogging for awareness, it will be best to track website traffic, with a close eye on unique visitors. If you're blogging for sales, it will be best to track how many people click through to key pages or download certain materials.
Answer these questions before launching your company blog, and keep those answers in mind as you add content to it. When enforced correctly, we can guarantee improved chances of your company blog becoming a hit.