As the internet for marketing becomes a more and more crowded arena, content marketing has become a primary strategy to boost a brand, grow traffic and reach more potential customers. But what if you could use your content strategy to achieve fast-paced traffic growth? Here are 8 strategies to incorporate into your content marketing efforts to maximize the possibilities for quick growth.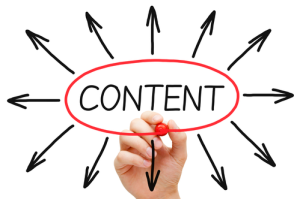 Use OpenGraph tags - Almost every social network uses embedded OpenGraph HTML tags to generate link previews so that readers can preview page content. Link previews are generated using meta data included in the <head> of an HTML page. This simple snippet of code tells the social network what image, title, and description to use when previewing a post. Be sure to include this meta information, because OpenGraph tags can help improve click rates. Tools like Yoast for WordPress does an excellent job and there are validation tools like Facebook OpenGraph Debugger or the Google+ Structured Data Testing Tool for making sure your OpenGraph meta data is as accurate as it can be.
Introducing microdata - Microdata is an HTML specification used to nest metadata on a web page. Search engines and browsers can process Microdata and use it to provide a detailed browsing experience for users. Search engines have direct access to microdata which allows them to understand the information on a page and provide more relevant results.
Google Authorship, the functionality that displays the author's profile image next to a search result, has been proven to increase click-through rates. Microdata is the text that appears under each search result. It is designed to give users a summary of what's on the page and provides them with additional information to convince them that the link should be followed. With a little bit of HTML you can control what is seen there. Google has two great tools for implementing microdata, Google's Structured Data Testing Tool and Google's Structured Data Markup Helper.
Share meaningful data with your readers - Real influence comes from great stories which attract readers who love to share those stories with their friends. Social sharing app Buffer made their story public with a content strategy built on their company's business data. Buffer shares every detail about their business on their website, even their employee salaries. The Buffer Open Blog has featured content about their business, including revenue numbers, website traffic and metrics. They even display their content in real-time using a public dashboard. By sharing personal content, Buffer is exposing itself to an entirely different audience and traffic source who appreciate their transparency and may become attracted to the product.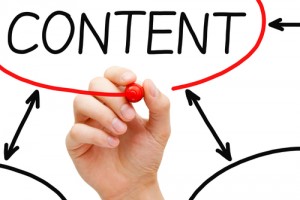 Site speed and traffic are related - Matt Cutts, Head of the WebSpam Team at Google, has made it clear that site speed is a factor that Google uses for determining search rankings. In addition to this, the average website visitor will leave your website in a matter of seconds if the site is slow to respond. Use Google's Web Performance Best Practices Guide, which outlines tactics can optimize a site's speed. Optimizing site speed can be a bit complicated, but it definitely pays off. Online retailer Shopzilla reduced page load times from 7 seconds to 2 seconds, saw a 25% increase in page views and a 12% increase in revenue.
Make old content new again - A great way to extend the life of your content is to turn it into a simple autoresponder email that is sent out in small pieces over time. For example, repackage a combination of blog posts. The easiest way to start is to choose a common theme and find a group of posts that match the topic. Aggregate the posts in your email autoresponder account and set up a pre-set release times so that they are released over time. Create a dedicated landing page and start promoting it. It's like a whole new series of content from what you already had.
The platform Medium uses a community-driven approach to content publishing. It allows you to write collaboratively alongside other writers, and is a great place to repost your content. Sharing the post on Medium will result in many additional views.
Promote your content more than once - Sharing your content more than once on social media, provided you don't act like a spammer, can have tremendous results. Don't send messages out in too close succession and create a plan for pre-scheduling across social media accounts. A schedule may look something like this:
Social message is sent when a post goes live.
Further social messages are released over the next 2-3 hours.
Messages are shared again the next day.
Another series of messages are pre-scheduled and sent the following week.
More social messages are pre-scheduled for the following month.
Do abandon guest blogging - Guest blogging is an age-old content hack and as a link-building tool it probably is a dead technique. As a way to build trust and awareness for your brand, guest blogging remains a powerful method for promotion. Many referrals come from guest posts. Guest posting helps build influence online and can result in thousands of tweets and shares, as well as many new followers and subscribers. Guest blogging is still a classic way to grow your content marketing – as long as you're using it to build influence, not SEO ranking.
Understand content marketing is a long tail exercise - Content marketing can drive traffic if it is done well, but it is not an overnight process. Content marketing takes time. Content marketing isn't about attracting someone to your site once and then immediately converting them into a customer. It is about bringing them back time and time again. It's about building trust with your audience and earning their business for the long haul. This means that one of the greatest content strategies is to create the best content.
Research your topic before you draft your post. What are the top results of a Google search on your topic? Then ask yourself how your content can be better. Content strategies are not about tricks and shortcuts. Make sure high quality content is at the foundation of your content efforts and you'll drive increased traffic over the long haul.