Pinterest has quickly become the new "Hot" Social Network. While the site has been live since 2010, the true excitement around Pinterest really didn't begin until early this year and data has begun to show that products seen of a users's Pinterest Boards are much more apt to be purchased. While users seem to have found their groove with the site, businesses are still looking for ways to capitalize.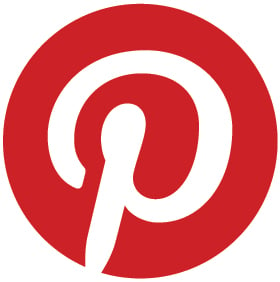 Most accounts on Pinterest have significantly less Followers than their other social networks. if you look at Oprah Winfrey's social footprint you will see that she has 14,219,402 million Twitter followers, 7.7 million Facebook friends and 42,325 Pinterest followers. There are a variety of techniques to intreat Followers including:
1. Define your focuses and don't stray.
One of the strongest tecnniques that helps on Pinterest is to remain focused on providing only relevant information to your brand. So many Pinterest accounts are an eclectic assortments of interest, hobbies, and passions. For business you want people to see that you are an expert in your field.
2. Look for Pinterest advocates on your other social touch points.
Don't just create a Pinterest profile. Also create Twitter, LinkedIn, Facebook, YouTube, andGoogle+ accounts, especially around your focus. You many only engage regularly on Twitter and LinkedIn but you can still push content to Facebook, Google+, and YourTube. Many individuals on other social networks helped build presence and expertise on Pinterest.
Showcase on Pinterest where you can be found on other networks. People will find you and join from other networks. This helps build your Pinterest efforts too. Those who find you on Pinterest may joined one of your other networks endorse you to their followers/fans/friends.
3. Have a voice that stands out.
There are a lot of choices on Pinterest for people to follow. To stand out you need to be creative in how you curate. As a Pinterest board is nothing more than a category, If your category doesn't stand out then people won't want to follow you. It is important to try to make sure all your boards are interesting to give you the best chance for a visiter to want to follow your entire profile instead of just one board. Be creative in your board names and get people excited about your entire profile.
4. Have your corporate website in sync with your Pinterest page.
Everything you find on your main website directly relates to what you are pinning on Pinterest. Look at your re-pins and likes from your Pinterest profile and then have that content mirrored on your other social touch points. Use the questions people are asking on your other social networks to determine topics and Pins.
5. Do inbound marketing.
Try to find every possibly way to do inbound marketing. By following the philosophy of giving instead of requesting you will find that people are more likely to trust you when deciding on whether to follow you or not. Give something away and make it something your audience wants. And try to have authoritative content available on other blogs and networks. The more the online audience sees you as an honest authority the more apt they are to Follow you.
6. Engaging the community.
Engagement shows your followers that you care about what they are saying and doing. Engagements always receive a net positive on efforts. People like to be thanked when they share your information or services, and in return they become a stronger advocate for your brand. Engagement also comes from pinning regularly. The more your followers see your pins the more it stands to reason that they will share them. With Pinterest continually changing look for one or two articles a day to pin and stay above the curve.
7. Seek the expertise of others.
Extended an invitation for others to share their business perspective on Pinterest, on your blog and your other publishing outlets. This helped to perpetuate both your blog and Pinterest profile. When guest bloggers publish on your site they will take their post and share it across all their social networks. Their family, friends, and fans would then come to our site to read the article. You will find that these people converted to Followers better than a normal user who finds you via Pinterest or search. Having guest bloggers also helped in growing your own network. Several times authors will email you months after their post and encourage you to reach out to someone in their own network.
8. Ever work at becoming an expert.
Become an expert in whatever you are curating on Pinterest. No one wants to follow a profile or board that doesn't show expertise. Scientific studies state that it takes 10 years to become an expert. That means right now nobody is a Pinterest expert, so you only need to be an expert at what you are focusing on.Experts attract experts and Followers alike. As you research and discuss your publishings, Word will get out about your efforts and you will started receiving invitations to speak at social media functions. At each of these events you can plugged your efforts and profile, and each time you will see your Follower base increase.