Despite what some traditional marketers will tell you, cold calling is not an effective sales or lead generation tool for three primary reasons:
1. It doesn't work.
According to the Harvard Business Review, cold calling doesn't work 90.9% of the time. Simply put, if a tactic does not work, it's not a wise investment of your company's time and resources.
2. It annoys buyers.
The vast majority of buyers don't appreciate or respond to cold calls, which is a primary reason the tactic doesn't work. According to recent studies, 90% of buyers never respond to an unsolicited inquiry, and 88% of buyers will have nothing to do with cold callers.
3. It's time-consuming and expensive.
Despite the fact that cold calling doesn't work and annoys buyers, it's time-consuming and expensive. It takes a ton of time to put together and execute call lists. And according to HubSpot, cold calling costs at least 60% more per lead than other forms of marketing, and less than 2% of phone calls result in a meeting.
Instead of wasting time and resources cold calling, we strongly encourage the companies we work with to adopt an inbound marketing strategy, which is the proven way to generate leads and drive sales in the digital age.
Unlike cold calling, which focuses on being disruptive, inbound marketing focuses on being helpful and relevant. Inbound marketing is about attracting qualified leads to your site by creating content designed specifically for them. That way, when they perform a related search, your content appears in the results, and they see that you are an industry leader who can help them solve their problems. As you publish more content, they continue to visit your site until they ultimately become long-term customers and brand advocates.
Here's what to do instead:
4 Steps to Attract Leads and Drive Sales with Inbound Marketing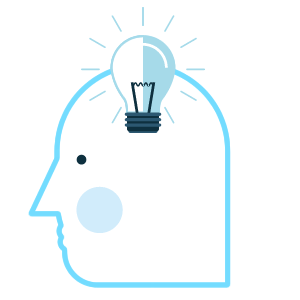 Step One: Attract visitors using targeted content, social media, search engines, advocates, referrals, and email marketing.
During step one, the focus of inbound marketing is to attract the right traffic. That is, individuals who are likely to become leads and loyal customers. To do this effectively, you first need to know who your audience is. What are their goals, challenges, pain points, and interests? What problems do they have that your product or service can solve?
Once you've answered those questions, it's time to create relevant content that speaks to and educates your audience. Then, optimize your pages to appeal to your market, target the keywords your audience is searching for online, and share your content on social media. Continue doing this over time and investing resources into this strategy, and your website will inevitably begin to attract the right prospects.
Step Two: Convert website visitors to leads using calls-to-action, specialized landing pages, shareable content, content offers, and gated content.
Once you've attracted the right visitors, you then need to convert them to leads by obtaining their contact information. This is done through a very simple exchange: you offer a piece of premium content, and the visitor fills out a form with their contact information to download it.
First, you need to create the form and the premium content – like an eBook, white paper, or webinar. We recommend using a short and easy form to boost conversions.
Then, create an optimized and well-designed landing page where the offer will be fulfilled, and share it on social media and with calls-to-action buttons throughout your website. Once users arrive at the landing page and enter their contact information, they are considered a qualified lead to be nurtured.
Step Three: Turn leads into customers using email marketing, workflows, lead scoring, and CRM and marketing automation.
To turn your leads into customers, you first need to organize your contacts in a centralized CRM or Customer Relationship Management system. This allows you to easily keep track of your interactions and engage with list segments.
From there, send relevant and helpful automated emails to groups of contacts based on their interests and the gated content they've accessed in the past. This kind of targeted communication builds trust and helps your customer move through the decision-making process – without a disruptive follow-up phone call from your company. As your customer accesses new content or makes certain purchases, your marketing automation software will change the messaging they receive automatically to ensure your company remains relevant to the customer's needs.
Step Four: Inform and educate your customers continuously so they become loyal advocates. Stay in touch with them via email, personalized content, and social media.
Inbound marketing doesn't end once a lead becomes a customer. Rather, a big part of this strategy is continuing to delight your customers to ensure their long-term satisfaction. Not only will this allow you to upsell them in the future, but it also turns them into loyal advocates and brand promoters.
To get started, send customers content tailored to their interests and challenges, introduce them to new products and services that will be of interest to them, and offer smart calls-to-action with personalized offers based on the content they've accessed and purchases they've made in the past. We also recommend sending out surveys to gauge their interests and keeping track of social conversations to monitor and follow up with customer questions, comments, and concerns.
Further reading: Common B2B Lead Generation Mistakes
SOURCES:
Tweak Your Biz, Why Cold Calling Is A Waste Of Time (And What You Should Be Doing Instead) https://tweakyourbiz.com/marketing/2013/01/31/why-cold-calling-is-a-waste-of-time-and-what-you-should-be-doing-instead/