Are you wondering how to choose a digital marketing agency? If so, you're not alone. In fact:
Companies outsource "between 45 percent and 75 percent of marketing activities" to agencies, according to Accenture.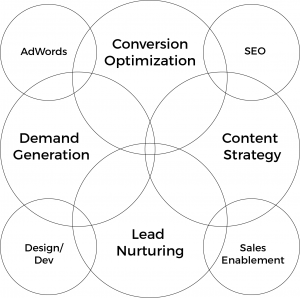 Why is this trend growing? Because the demands on marketers are increasing.
Today, marketing teams must excel in many areas. This includes demand generation, conversion optimization, lead nurturing, creative production (design/development), content strategy, and even sales enablement.
As a result, CMOs outsource to find better-quality digital marketing — and at a lower cost.
In this article, we'll explore the traits of top agencies. More specifically, these traits will reveal agencies that truly grow results for your business.
https://www.ironpaper.com/articles/8-characteristics-of-a-great-marketing-agency/
How to Choose a Digital Marketing Agency: 4 Things to Look For
What is your main goal in hiring a digital marketing agency?
More than likely, you want a partner to improve business outcomes. And to do that, you need to identify an agency that delivers real value — not process-as-value or product-as-value.
As a rule, choose a digital marketing agency that aligns marketing with business objectives. Look for these four critical traits.
Intersection of Design and Marketing:
Good design should be foundational for all marketing agencies. But how does your potential agency move beyond design and integrate strategic marketing?
Generally, design is important to any marketing campaign. But think of it more as one piece of the puzzle — in fact, the piece you put in last.

For example, a website project shouldn't begin with a color palette or design idea. Instead, a strategic agency will start with business goals, then translate goals into a conversion strategy and content initiatives. In this case, traditional "graphic design" comes near the end.
Tip: Ask a digital agency to demonstrate their design process. This will ensure that the agency uses data and marketing strategy to begin the design process. Watch for decision-making based on analytics and buyer analysis. Moreover, the agency should clearly prioritize function before form.
If the agency offers suggestions before asking many questions, they may not excel in strategic design. Above all, choose a partner that informs design with data, buyer research, and conversion strategy.
Results-Driven Commitment:
Next, you'll need to find an agency that ties itself to your bottom line. Otherwise, you'll end up with "fluffy" metrics that don't really drive business objectives forward.
Specifically, your marketing agency should focus on valuable marketing objectives. Such as: qualified leads generated, conversion rates through the sales funnel, and SQLs generated from marketing efforts.
Tip: Reporting is integral to choose a digital marketing agency. Specifically, ask the following questions: How does the agency report on metrics? Which metrics indicate success? Is there a long-term growth plan? Do marketing goals tie directly to our business outcomes? When can we expect to see results?
https://www.ironpaper.com/articles/website-metrics-sales-growth/
Subject-matter Expertise:
While subject-matter expertise is not everything, it can be a helpful differentiator.
Generally, content should drive marketing strategy. Therefore, a digital marketing agency must be able to write authoritatively on your industry topics.
Tip: Ask to see specific examples of work in your industry. If the agency has no specific experience, they should prove adaptability to various industries. Additionally, they must have a fleshed out process to research your target audience before starting campaigns.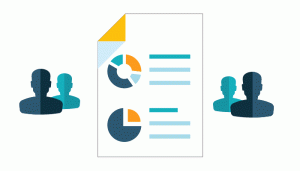 Additionally, look for an agency with trained content strategists. They should be able to identify content touch points to nurture leads throughout the sales funnel. So the more specifically content relates to your audience, the better.
Lean/Agile Marketing:
Lastly, you should wonder: Will my marketing agency be profitable? Generally, the most profitable agencies use an agile approach.
67% of CMOs say Agile increases revenue and profit, according to CMOs Agenda.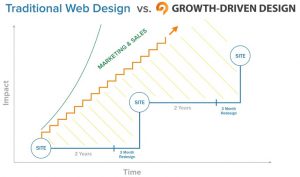 Often called "growth-driven design," an agile method starts lean and iterates from there.
Opposed to a legacy production mindset, an agile agency begins with a "lean" version of your website or campaign. Then, they will analyze the initial data. Finally, they use those insights to gradually improve and expand the campaign.
Compared to the clunky legacy process, GDD minimizes failures and reduces spending on big rollouts that don't drive growth. Specifically, you trade production for iteration.
Tip: Ask an agency how they implement growth-driven design. What data points do they gather at the initial rollout? Which monitoring tools do they use? And how is that data informing the campaign moving forward?
https://www.ironpaper.com/articles/benefits-of-growth-driven-design-over-traditional-web-design/
How to Choose a Digital Marketing Agency: Top Challenges
We talked about the positive qualities that agencies should demonstrate. Now, which challenges are plaguing agency partnerships?
Here's what the data says: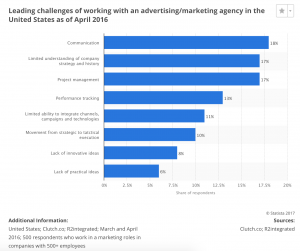 According to this Clutch.co/R2integrated survey, the top 8 agency challenges include:
Communication (18%)
Limited understanding of company strategy and history (17%)
Project management (17%)
Performance tracking (13%)
Limited ability to integrate channels, campaigns, and technologies (11%)
Movement from strategic to tactical execution (10%)
Lack of innovative ideas (8%)
Lack of practical ideas (6%)
Be aware of these challenges, and ask the agency how they will overcome them. Specifically, make sure you know:
Where, when, and how often communication happens
Who at the agency will be your direct liaison(s)
How the agency will research and analyze your industry
Which knowledge they have of your company beforehand — do they seem prepared with a tailored proposal?
How hours/points/budget will be allocated and tracked
How marketing efforts have driven top-line success for other clients
Who works for the agency — Designers, developers, content writers, inbound strategists, and SEO/Adwords specialists?
You should also ask how long typical partnerships are with the agency. By asking these questions, you will find an agency partnership that drives tangible business growth.
---
Sources
Accenture. (Date N/A.) "Turbulence for the CMO." https://www.matrixmarketinggroup.com/turbulence-for-the-cmo
CMOs Agenda/CMG Partners. (2013 July-October.) "Agile Marketing Methodology." https://cmosagenda.com/always-always-agile