Targeted marketing is the practice of aiming at an audience target with your campaigns like a bow and arrow, rather than casting a wide net to a general audience.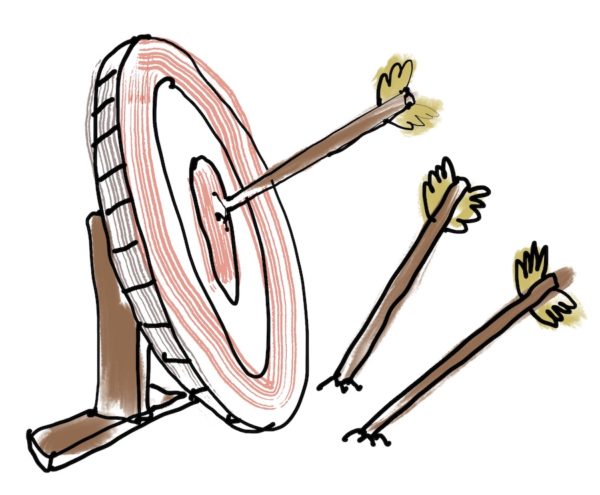 It's a highly effective way to get the right people to buy from your B2B technology company. And with so many digital tools and platforms available, there's no good reason not to employ targeted marketing this year.
Targeted marketing campaigns can include a wide range of strategies. Some strategies happen on your website, from the website content you host to the blogs and landing pages you publish. Some targeted marketing happens outside of your website, such as paid social media campaigns to a specific audience.
Tech companies have a particular advantage in running targeted marketing campaigns because their buyers often have a set of criteria they need to meet: leads who are budget qualified, from a particular industry, or transitioning from a specific legacy system.
Here are steps to help your company excel at targeted technology marketing campaigns.
Conduct Messaging Research
Only about 22% of businesses are satisfied with their conversion rates, according to HubSpot.
When you reduce your wide net to a select targeted audience, your messaging needs to become that much more specific. Since the volume of people you're targeting will decrease, your conversion rates of the people who act on that campaign needs to be higher. Relevant messaging and content marketing are the best way to get people to take action.
To land on the right messaging for a targeted campaign, conduct research into your buyer personas:
Interview current clients and take notes on what they say about your value

Review historic trends in your CRM data: How are previous prospects engaging?

Look to industry articles and experts

Do some social listening to see what leaders are talking about online
Doing so will help you separate your "brand voice" from your customers' preferred language. Oftentimes tech companies get caught up being autobiographical. They speak to features and tech specs when buyers really want education and business value.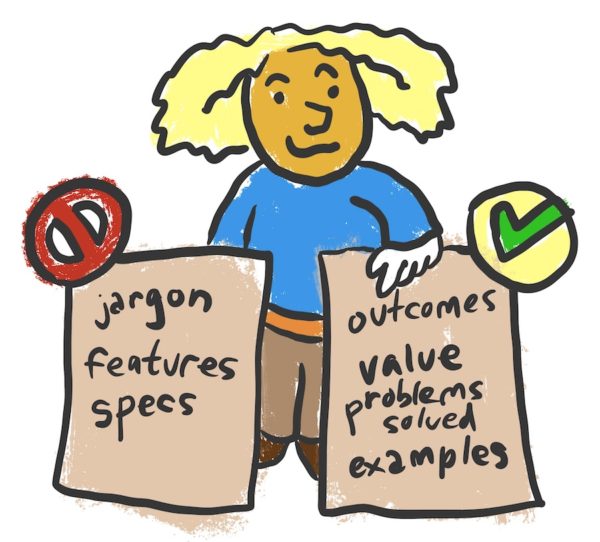 Think of your messaging as something that will evolve as you try new campaigns. Begin by documenting some simple pain points and value statements for each of your target personas. Then, run A/B tests whenever you can. This will help you see how one messaging angle performs compared to another.
Not only should your messaging carry through with outreach content (think blog posts, content offers, and paid advertisements) but also in your nurturing content — the emails and remarketing campaigns you send out after generating new target leads.
Employ Account-Based Marketing
Another word for hyper-targeted campaigns is account-based marketing or ABM — reaching out to only a select list of pre-qualified accounts or prospects. This can be a successful way for marketing and sales teams to align on which companies will bring the best leads for your tech company.
Almost 85% of marketers measuring ROI say that ABM outperforms other marketing investments, according to ITSMA.
To start with account-based marketing, you need a list of target accounts or a very specific and tight criteria for valuable leads. This can include factors like company size, job role, department, budget, geographic location and more. This definition should closely mirror that from your sales team.
You can run ABM campaigns across different platforms like programmatic display, search engine advertising, paid social ads (like LinkedIn, Facebook, Twitter), or other product-driven databases like Capterra.
The more you can specify which company or person you're talking to, the better you will do. For example, "Download the guide for enterprise IT managers" is a great call-to-action for a very specific audience. Be specific to your target accounts and even consider creating content pieces just for them. Ironpaper has seen great success in creating designated one-pagers and advertisements for a particular account. For example, when we focus on IT marketing, we work hard to define an ideal buyer profile based on objective criteria that we design our content, landing pages, offers, ads, and other components around. We include proof points that will resonate with this target group, and we focus on building a business case that speaks to both technologists and business folk.
Learn from the Data
Targeted marketing campaigns are rarely wildly successful on your first go. Even if you know your audience and your tech solution well, you don't always know the exact ways to target your audience. Humility, openness, and data will go far. The whole idea is to work lean and gather insights that inform your strategy over time. After running a few multivariate campaigns, you'll build a playbook of best practices.
For successful targeting marketing, you should gain insights on the following tests:
Test different channels, like organic search vs. paid social vs. referral (third-party content) campaigns

Test different platforms within a channel; i.e. LinkedIn vs. Facebook for a paid social media split test

Test messaging, speaking to a variety of pain points and value propositions — i.e. what works better, the carrot or the stick?

Test audiences, trying out slight optimizations to get the right targeted people. For example, try adding specific job skills or interests to your audience on LinkedIn/Facebook to see what kind of leads come through

Test design to see which visuals resonate with your audience, and don't be afraid to stretch outside your traditional brand guidelines

Test content formats to see if your targeted audience prefers eBooks, videos, webinars, case studies, checklists, or something else
As you'll notice, there are no "best practices" for a B2B technology campaign but rather insights you can gain quickly by working lean. Start with a small budget and go from there. The main underpinning of every targeted strategy is content and messaging that resonates with the right people.
Sources
HubSpot, citing Econsultancy (2016), "The Ultimate List of Marketing Statistics for 2018"
ITSMA, "Persuading Buyers to Choose You" Slideshare (2014)