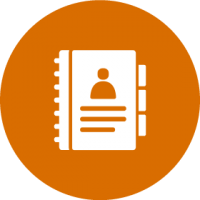 Although generating qualified leads is a critical part of inbound marketing, it's not the entire story. This is because downloading a piece of premium content and becoming a qualified lead does not necessarily mean that the user is ready to make a purchasing decision or speak to the sales team.
Lead scoring and nurturing can be a critical function to help segment your sales pipeline and more effectively engage with sales leads.
For a truly effective inbound marketing campaign, you need to also have a plan for qualified leads that aren't ready to buy – and that's where lead nurturing and scoring play a vital role. Lead nurturing involves building a relationship and sharing relevant content with warm leads who aren't yet ready to make a purchasing decision. This ensures that when they are ready, your company wins their business. Lead scoring involves tracking your prospect's behavior, web activity, and demographics, and then ranking them based on their interest in your company's solution and your interest in them. Your company then uses this ranking system to determine whether the lead should be sent to the sales team or nurtured by the marketing team.
Here's why lead nurturing and scoring are critical parts of a strong inbound marketing strategy:
1. They ensure that only hot leads go to the sales team. According to recent reports by Gleanster Research, only 25% of leads are legitimate and should advance to sales. With lead scoring, you can ensure that the sales team only invests time and energy in truly legitimate prospects, by exclusively sending them hot leads that are ready to buy. Meanwhile, the marketing team can hold back the warm leads and nurture them until they are primed to make a purchasing decision.
2. They generate hot leads without an additional investment. With lead nurturing, you can communicate with your warm leads and prepare them to make a purchasing decision without spending additional marketing funds. In fact, according to Forrester Research, companies that excel at lead nurturing generate 50% more sales ready leads at a 33% lower cost.
3. Develop your reputation as an expert and trusted advisor. Lead nurturing builds credibility and strengthens relationships by sharing useful, educational, and relevant content with your subscribers. In this way, you demonstrate to your leads that you understand their problems and can provide solutions, and they become more inclined to buy from your company in the future.
4. Drive sales. Lead nurturing and scoring are strategies that are proven to drive sales. According to CSO Insights, companies with mature lead generation and management practices have a 9.3% higher sales quota achievement rate. And, according to the Annuitas Group, nurtured leads make 47% larger purchases than non-nurtured leads.
Now that you have some insight into the importance of lead nurturing and scoring, here's how to get started:
Step One: Score your leads.
Use lead scoring tools to separate your hot and warm leads based on their behavioral and demographic scoring data, as well as your company's past experiences dealing with various types of buyers. Once you find the right lead scoring formula (usually through trial and error), you can begin routing hot leads to your sales team and holding back warm leads for your lead nurturing program.
For context, we use a marketing automation system called Hubspot to manage the lead generation, nurturing and scoring process.
Step Two: Define your ideal buyer.
For your lead nurturing program to be effective, it needs to be based on who your customers are. For example, how many people are involved in their buying process; what roles do they play; what needs and challenges drive their decisions; what questions and objections do they have; what does the purchase process look like; and are there patterns in how they consume your content? Define ideal buyer profiles and use that information to focus and target your lead nurturing efforts.
Step Three: Create a strategic lead nurturing program.
Figure out what your lead nurturing program will look like by identifying how often you want to communicate with warm leads and which content offers (such as white papers, case studies, and webinars) you want to share. For example, a simple lead nurturing program may consist of seven benefits-driven email messages over several weeks, while a more advanced program may include various premium content offers and routine communication.
From there, you'll want to segment your list according to buyer personas and build out targeted campaigns based on location, industry, job function, buyer cycle, etc. As you share new content with existing leads, we recommend using progressive profiling to gather additional information about the prospect so you can continue delivering personalized, highly relevant content.
Step Four: Measure your results and adjust accordingly.
Once your lead generation program is up and running, you need to gauge its effectiveness. We recommend measuring user engagement; email open and click through rates; the amount of time it takes to move a warm lead through the sales cycle; and the number of nurtured leads that result in sales. From there, you'll want to analyze the results, identify trouble areas, and experiment with new solutions, such as adding new content and communication channels.
SOURCE
HubSpot, 30 Thought-Provoking Lead Nurturing Stats You Can't Ignore, https://blog.hubspot.com/blog/tabid/6307/bid/30901/30-Thought-Provoking-Lead-Nurturing-Stats-You-Can-t-Ignore.aspx