Your conversion rate is the percentage of visitors who arrive on your website and take the intended action, such as downloading a piece of content, making a purchase, or signing up for your newsletter.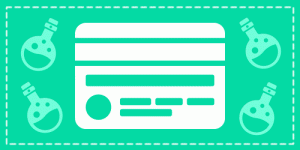 Improving your conversion rate is extremely important because it's an affordable way to maximize your profits, grow your business, and gain a competitive edge. Conversion rate optimization is an essential component to Inbound marketing. In fact, no matter how well your website is currently converting – there is always room to improve.
With that said, here are six ways to improve your website's conversion rate:
1. Leverage a contemporary, attractive, and appealing site design. Design is more than the look, feel, and color of your website – it's a powerful way to drive conversions. To get started, make sure your design is user-friendly, clean, and appealing to your audience. Use easy-to-understand navigation so customers can easily find what they're looking for, and remove anything that could distract them from taking the desired action, such as an alternative call-to-action (CTA). It's also a good idea to evaluate your web analytics to identify and fix drop-off points where you're getting decent traffic but missing out on conversions.
2. Establish trust. Customers are less likely to enter their personal information or make a purchase if they're concerned your site isn't secure. Communicate your trustworthiness by featuring testimonials, case studies, security badges, credentials, and your privacy policy. Also, make sure your contact information is easy to locate so visitors know they're interacting with a reputable company.
3. Communicate your benefits and value proposition clearly. Use compelling language to tell customers exactly how your product or service will improve their lives or solve their problems. What precise benefits can they expect to enjoy by making a purchase or signing up for your newsletter? Why is your offering special, unique, and better than the competition's offer? Get your visitors excited about becoming a customer or a lead, and you'll likely see your conversion rates improve.
4. Make it quick and easy for customers to convert. Simply stated, reduce the barriers to conversion. Customers are less likely to convert if you have a multi-step check-out process or a lengthy newsletter sign-up form. Make it easy for impatient customers to take their desired action by making sure your forms and the check-out process are as quick and painless as possible.
5. Descriptive and visible calls-to-action. Users need to be directed towards making a conversion, so it's important to make sure your CTAs are as clear and visible as possible. Test different phrases, colors, sizes, and placements to identify which options your target market responds to. Additionally, ensure that your calls-to-action clearly describe the benefits or action.
6. Test everything. We strongly recommend running split-test campaigns on your website to test different graphics, headers, CTAs, offers, layouts, buttons, and content lengths. This will provide invaluable insight into which variations convert best, as well as ensure you're maximizing your current traffic .