According to Forbes and CMG partners, 93% of CMOs who employ Agile practices say their speed to market for ideas, campaigns, and products has improved.
Agile process management, and by extension agile marketing, are used by enterprise teams who want to improve and unite their internal processes. But where does agile fit with inbound marketing? Here are significant ways that inbound marketing and agile work together.
Goal-Oriented
In the "sprint" methodology of agile-scrum, teams align to produce a small number of outcomes within a short period of time (usually two weeks). This compact process pushes teams to constantly deliver tangible results and regularly reassess their next steps based on new data.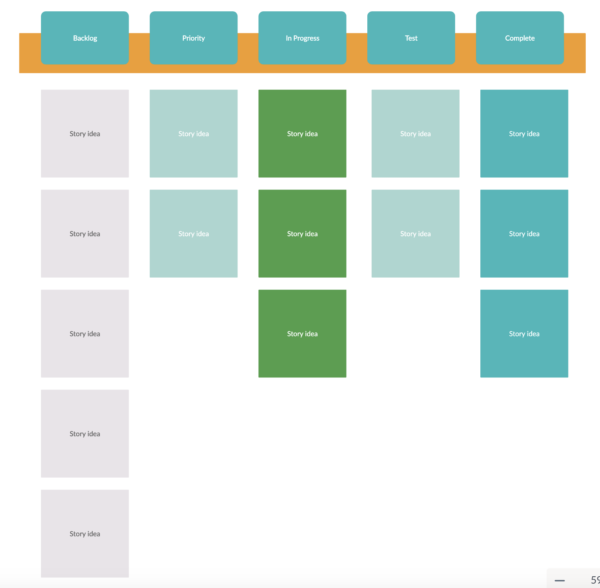 Inbound also works best with clear goals. Inbound teams look at benchmark analytics to see where they stand on major KPIs, then set goals and measure progress over time. With clear time frames established, inbound marketers can measure progress week over week and month over month, so they can clearly measure results and compare successful and unsuccessful "sprints."
Without setting clear goals and established time frames, marketing metrics can become self-serving or lose value. You can't gain insights and refine your strategy if metrics are not codified. Marketers can lose the support of the sales or executive teams with self-serving metrics. That's why an inbound marketing strategy, which is inherently data- and goal-driven, works well with agile, which is all about setting parameters.
Testing and Iteration
93% of Agile CMOs said they're now able to switch gears more quickly and more effectively. (Forbes/CMG Partners)
Inbound marketing happens when the creative process is wrung through testing and iteration. Creative teams develop messaging, design and advertising through the creative process. Then, those materials are put to the test. An inbound team may test an ad campaign for 1-2 weeks, measure the impact, then optimize the campaign with a budget behind only the most successful ads and messaging. These insights then inform other channels and campaigns as well.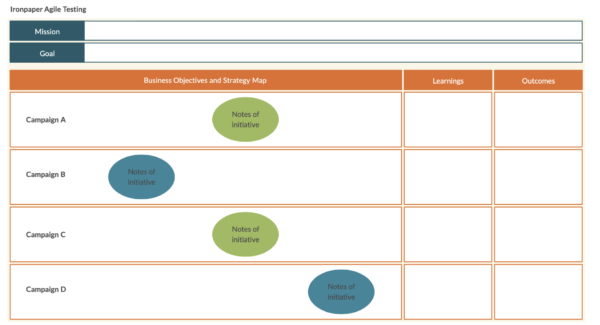 The Agile marketing methodology is all about testing and iteration. Agile teams will appreciate the pace and importance of insights gained with inbound. Moreover, they will see greater results with inbound marketing that iterates from testing.
Collaborative and Informed Teams
Agile and inbound marketing require cross-discipline collaboration. That is, both methodologies require teams to share their insights with multiple members. In inbound marketing, writers, designers, and developers need to work alongside digital strategists and sales representatives to truly see leads through the funnel. Each team member plays an independent role but is ultimately united in a common goal.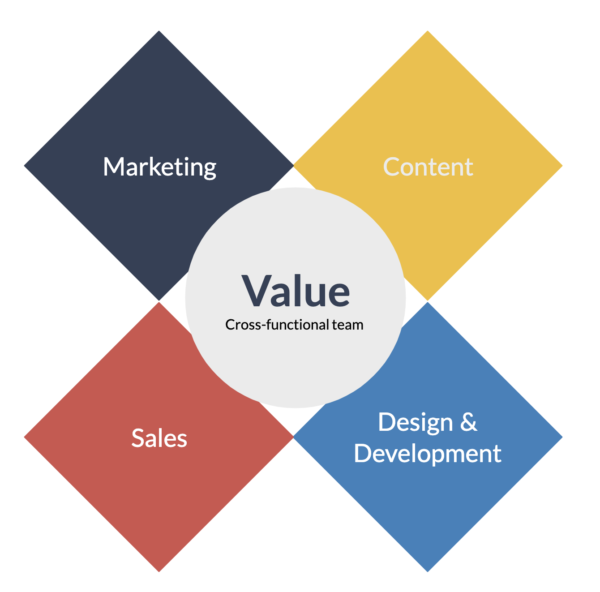 Agile enterprises will be familiar with the team structure of "divide and conquer" while still sharing common insights that benefit everyone. Each agile team needs to be "complete." The teams need all the core skills to drive value. Smaller teams will need team members that cross skill divides, individually.
Likewise, traditional stand-ups in Scrum can be supplemented with data gathered from inbound marketing. Agile teams will find familiarity when inbound teams share learnings with the wider teams and also share the next steps to react to the data.
Both inbound marketing and agile marketing together help you meet company-wide objectives. Agile is all about efficient growth and so is inbound, when you rely on the right metrics. With inbound marketing, the main focus is not only speed and efficiency, but insights into which digital strategies and channels drive progress to specific KPIs. With testing and iteration, you'll make progress to performance metrics like lead generation.
Sources
Forbes/CMG, "Applying Agile Methodology To Marketing Can Pay Dividends: Survey," 2014