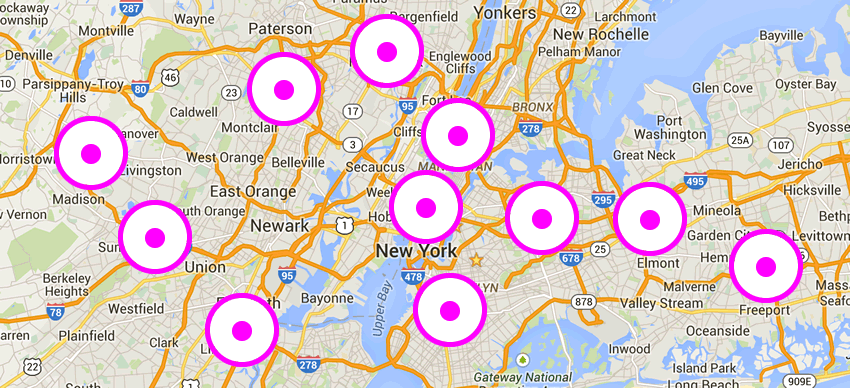 Local Marketing Tips For B2B Franchise Businesses
Owning a B2B local franchise business has its fair share of perks. And while advantages like instant brand recognition and an established business model give you an edge in the marketplace, they're not the whole story.
You still have to invest in marketing if you want your franchise location to be successful. Adopting a franchise business's framework does not guarantee success.
Here are our six best tips for driving sales as a B2B franchise owner:
#1. Focus on local SEO. Local SEO is a powerful tool for franchise owners. If your franchisor allows it, have a website with your location's hours, menus, promotions, pricing, etc. List your store in relevant directories, and make your contact information easily accessible across the web. Leverage social media, local review sites, and Google business pages.
#2. Create compelling content. Increase your visibility by becoming a trusted source of information. Relevant content will boost your search rankings and build trust with your target audiences, so update this content consistently. Consider a mix of video, gated content, blog articles, social media, downloadable PDFs, and public site content to tell your brand's story. Provide insider information and comprehensive content that tells your customers what they need to know in order to make an informed buying decision.
#3. Be present on social media. B2B franchisees should focus their energy on LinkedIn, Twitter, and Facebook. Share your content on these sites and interact with your target consumer base. This will drive web traffic, increase demand, and raise your online visibility. Additionally, social networks are fantastic places to research your prospective buyers and better understand their interests, problems, and needs.
#4. Embrace email marketing. Email marketing is inexpensive and allows you to nurture leads efficiently and reach a large number of prospects. As visitors come to your website for your content, have a form that captures their contact information. Send targeted messages and email campaigns to your growing database. Do not buy email lists--it's a waste of money and can harm your brand reputation and the email sender score associated with your domain name. Ensure that your email content is interesting, helpful, or inspiring so your contacts do not unsubscribe.
#5. Invest in marketing collateral. Marketing collateral will tell customers what they need to know about your company and explain your value proposition. We recommend looking into brochures, e-books, white papers, sales videos, podcasts, guides, case studies, and webinars.
#6. Pay-per-click (PPC) ads. PPC is a type of paid search traffic that can bring more visitors to your local site. PPC allows for targeting by keyword, location, time of day, and other behavioral factors. Recently, Google's PPC marketplace, Adwords, launched demographic data that can be used to attract and refine your target audience even further. PPC ads can get expensive quickly, so they shouldn't be the only marketing tool in the toolbox.