There is growing demand for software and cloud services, such as file sharing, online backup, storage, payroll, HR, accounting softwares, and more. The opportunities for enterprise software are countless. The software-as-a-service (SaaS) market is poised to top $112.8 billion by 2019, according to IDC research. Better stand out from the competition with these marketing tips for enterprise software companies.

Enterprise software company differentiation
Enterprise software companies need to develop lead generation and nurturing strategies taking into consideration a longer sales cycle and possible multiple endorsers within the buying cycle. The enterprise software marketer, too, must develop a content strategy that speaks to the many decision makers typically involved in the product buying decision.
First, increase traffic and leads using daily, weekly or (at the very least) monthly blog posts. Also post company news and press releases, fact sheets or data sheets to help prospective buyers, ebooks, manuals and use case content.
Unlike other consumers, B2B software buyers rarely make impulse purchases. There's quite a bit of research involved. Thus it's important to have all the information leads need to make a purchasing decision right on the company website. Use compelling language to tell buyers exactly how your software solves their problems.
Related reading: SaaS Market Size Forecast
Use marketing automation to power full funnel conversion efforts
Generate more demand by nurturing leads and moving them further down the funnel with email marketing that addresses new industry trends, upcoming feature releases, research, or industry pain points. When planning content offer landing pages, forms and calls-to-action (CTAs), stagger requests using progressive profiling instead of trying to gather all information at the outset.
Being strategic about who sees what content when can be easier with marketing automation software. The enterprise software marketer can also better test and evaluate the efficacy of calls-to-action, landing pages and gated content offerings with the data generated via marketing software.
Related reading: Sales enablement tools for B2B marketing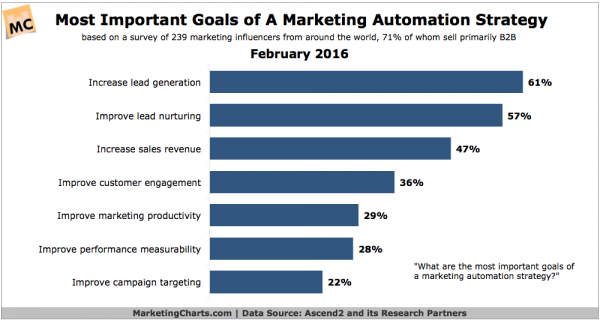 Content is the fuel for inbound lead generation
As buyers explore software products, content is a critical link to help attract, convert and nurture sales opportunities. Software companies need to produce content for all stages of the buying funnel.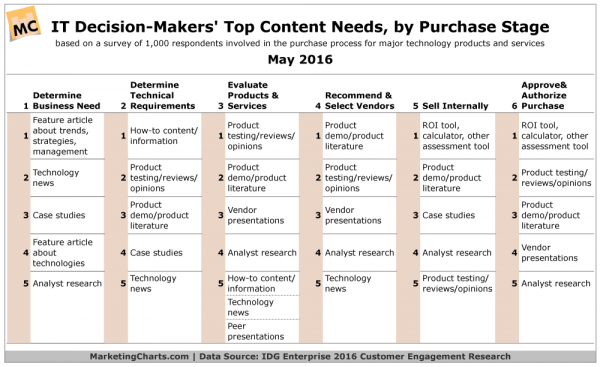 Use data to drive success and identify failure
Always measure success to see what is working and what isn't. Don't focus only on the positive or the negative. The marketing team can learn and improve based on the data available for both. The marketing team might, for instance, customize reports to gauge the effectiveness of campaigns across various social media channels versus paid or organic search.
Use the data gained from content marketing efforts and progressive profiling of the leads to hone content efforts and personalize marketing. Nurturing benefits the lead, but also the company as it gains a deeper understanding of its audience. With lead scoring and proper lead management, the marketing team can deliver better qualified leads to sales.
Related reading: Best Practices for SaaS lead nurturing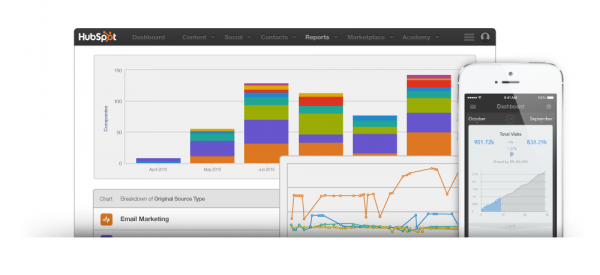 Understanding customers — new and current
It's also advisable to involve sales in early discussions of target audience, their challenges, pain points and buying obstacles. Develop specific buyer personas — for each of the various parties typically involved in decision making for enterprise software — based on both sales and marketing understanding of the target markets.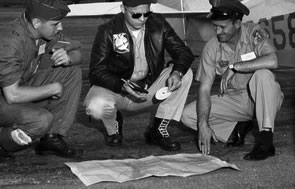 Don't forget to market to the current customer, too. Email the existing clients tips, resources and industry research. Provide a customer support or knowledge base microsite to enhance brand loyalty. With it taking longer to land a sale, it only makes sense for software companies to invest time and energy into keeping the customers they already have. Additionally, marketing teams can use customer and past sales data to build more accurate personas and targeting systems for attracting new leads and opportunities.
Related reading: Content marketing strategy for software companies
One more don't — don't focus exclusively on the software features in your marketing communications. Yes, the team has worked hard to develop all these great product features. Now that you've done that, focus marketing on developing a clear idea of real customers and their concerns. Market the software's value to truly differentiate in the ever-evolving tech environment.