Have your Google rankings dropped suddenly, or perhaps gradually over time but you are noticing it for the first time now? This can be a serious offense for your website performance and business, especially if you are reliant on organic search marketing for new leads.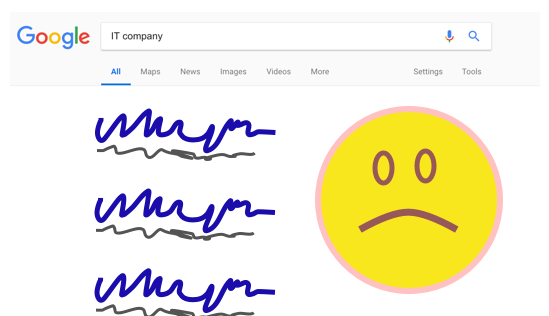 It's important that you diagnose the issue quickly so you can get your SEO on the right track.
Here are some questions to ask as you diagnose why your Google rankings dropped, and best practices to help bring you back on top.
Is it one keyword, or many?
If one keyword ranking dropped, you have a different matter on your hands than if many keywords seemed to drop within a similar time period.
If one or a couple keyword rankings dropped, here are some possible reasons:
You haven't published any crawlable content supporting that page recently
You haven't added any backlinks or updated the content on the page recently
You were competing on a difficult keyword and a competitor jumped in with a more aggressive SEO strategy
You lost an important backlink from another website
Something is broken on the page, such as an issue with the HTML tags on the page or another simple SEO mistake
You introduced a new website page which is now competing for the same term
If many keywords dropped ranking at once, here are some possible reasons:
You updated to a new website or hosting service and did not maintain the same SEO best practices as before, such as technical SEO best practices or a documented keyword strategy
Your content marketing strategy is lacking overall and you are not publishing fresh content weekly
Google released a new update and identified an unfavorable factor about your website as a whole (in the past, this has included slow-loading websites or those that aren't mobile optimized)
You received a backlink that is considered spam or uncredible by Google — you can audit your backlinks using a tool like Screaming Frog or HubSpot's Source Report
You're targeting keywords that don't make sense for your business leads, and Google recognized that you aren't converting visitors or keeping website traffic for long
Related reading: How to Create a Keyword Strategy for SEO
What is the timeline for the drop in ranking?
Did you notice a sudden drop that defies an otherwise upward trend? Or is the decline gradual and predictable based on historical trends?
If you noticed a sudden drop in a keyword that you typically rank well for, your issue is likely more technical in nature. For example, you may have been "dinged" for a slow-loading website, a poorly built page with missing or non-optimized HTML tags, or a problematic backlink.
If your rankings drop more gradually over time, your issue is likely more strategic. For example, it's likely that you haven't been publishing new content around that keyword, or building new backlinks across your website in between key pages.
What can I do to increase my rankings?
When you get to the bottom of the problem by asking the questions above, your solution may become clear. For example, maybe you need to fix an SEO error like a non-optimized title tag or prevent two pages from competing on the same keyword.
However, if you are dealing with a wider issue, get back to the basics and follow best practices for SEO.
Follow these best practices for sitewide growth in Google keyword rankings:
Invest in ongoing content marketing that targets particular keywords across your site
Conduct a regular audit with an expert team or SEO agency to find and fix problems before they become an issue — such as broken links, unfavorable backlinks, or poor page loading speeds
Stay up-to-date with Google Webmaster releases because new factors become important all the time for SEO
Keep your website in tip-top shape by making choices for fast loading times, such as reduced image sizes, minimal javascript elements and mobile optimization
Monitor your website's interlinking strategy so you ensure you're consistently sending links to the right keyword pages
Employ or contract with a developer or development agency so you can keep your robots.txt file SEO-compliant, which Google spiders read to help crawl your website
Continually explore new keyword targets because some keywords become too saturated or irrelevant over time — always keep your finger on the pulse of other possibilities
By following the above best practices, you can solve and prevent mostly any SEO or keyword issue that comes your way.