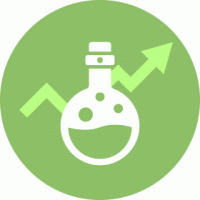 Growth hacking is a marketing technique that has been championed by technology startups that achieved rapid user adoption. It involves using creativity, social metrics, analytical thinking, and data to gain exposure for your brand and achieve exponential, sustainable, and scalable growth in a very short period of time.
It differs from traditional marketing in that everything is inspired and informed by growth. Growth hackers need to be clever, original, and inventive. Their job is to find high impact and creative paths to growth by using everything at their disposal to develop a previously overlooked solution. The skills for growth hacking can be quite varied, including design, user-experience research, analytics, coding, marketing, data management, content and customer service.
Growth hacking came to be when startups realized that their needs differ from those of large corporations. Because a startup is new to the marketplace, they don't know a lot about their core business – including who their customer is, what drives their audience, and which marketing channels will work best. They need to educate their target market and acquire them quickly without a significant budget, a well-known name, or any data-driven knowledge about their customer. Thus, growth hacking was born as a way to supplement traditional and digital marketing strategies to meet these broad and challenging startup needs.
Now that you know what growth hacking is and how it came to be, let's look at some specifics of how growth hackers work. A successful growth hacker:
Is constantly learning.
Pushes the envelope.
Solves problems creatively.
Is clever, original, and inventive.
Is committed to achieving sustainable, scalable growth.
Knows and understands how people work, think, and feel.
Has a strong belief in data and analytics.
So, to answer the question of 'what is growth hacking,' we need to examine some of the specific tactics for the craft. The specific tactics growth hackers tend to use are:
1. Encouraging users to spread the word. Referrals are vital.
Growth hackers tend to use the product itself to strongly incentivize existing users to share the service with their social networks. For example, DropBox offered users free storage in exchange for sharing the service with their friends and getting new people to sign up.
2. Strategically finding their customers online.
In many cases, growth hackers begin by identifying where their core customers are already looking for solutions online. They then use technology and creative solutions to tap into those websites and drive traffic back to the startup's site. Growth hackers spend time to understand the channels, websites and networks that users currently spend time on in order to better understand their needs.
For example, Airbnb knew that their core customers were looking for short-term rentals and apartments on Craigslist. Thus, they created a software that automatically posted Airbnb's rental listings to Craigslist – driving exponential growth and spreading the word about their service.
3. Content marketing.
Growth hackers love using high-quality content – including blogs, viral videos, and infographics – to gain brand exposure and site traffic. For example, a startup selling an innovative new makeup line could create viral video tutorials on YouTube to make sure their target customer discovers their brand when they Google specific makeup tips.
4. Email marketing and nurturing.
Email marketing is another excellent tool for growth hackers, as it allows them to convert blog subscribers, educate users, engage with fans, and encourage people to spend more money and spread the word about their service.
Consider using marketing automation to build smart, email workflows to educate users and encourage them to explore strategies, ideas, products and generally gain a better understanding of solutions that could help them.
5. Search engine optimization (SEO) - from short to longtail.
A seasoned digital marketing technique, growth hackers leverage SEO to drive astronomical traffic to their site. SEO marketing can be a powerful builder for user awareness and lead generation. SEO needs to focus on both longtail search queries as well as highly competitive terms. Growth hackers create content to attract and build trust with qualified users--and this content focuses not on sales-type content but on solving real-world problems potential users have.
6. Paid acquisition using targeting & remarketing.
In addition to their more creative tactics, growth hackers also use traditional paid search engine marketing (Google AdWords, Facebook ads, PPC advertising, etc.), remarketing, paid social advertising, targeted digital ads, and affiliate marketing (incentivizing third-party marketers to promote their products for a cut of the revenue) to acquire new customers.
7. User experience: A/B testing, analytics and data to drive decision-making.
As growth hacking is rooted in data, A/B testing and analytics allow growth hackers to track their success and identify what is and is not working, so they can improve their customer acquisition efforts.
8. Optimization is key.
Growth hackers continually optimize. A growth hacker's optimization efforts focus on improving the product to eliminate barriers to user adoption and increase retention rates. Many growth hackers employ an agile or lean development and marketing process. For many growth hackers, coding and creating content are both part of the marketing effort as a simultaneous strategy for achieving user adoption.
8. Agile and lean development with a focus on user-experience.
At the core of a growth hacking model would be the use of iterative and on-going development to improve user-experience. If you simply focus on marketing, you aren't quite solving all the problems that inhibit growth. By continuously improving your product or website, you are making user adoption easier, which allows you to spend less time and resources with marketing efforts.
Learn how Ironpaper can help: