Updated 2019.
When you think of online PR, you might think of submitting press releases digitally. But online PR has evolved into much more than that. In some ways, it is very similar to traditional PR in the sense that it's about influencing people rather than buying placement for brand content. The influence could result in a story in a magazine, newspaper or blog. It could also result in other online pick-up, including by social media influencers.
But online PR also includes a wide range of activities that help your brand or business reach a wider audience digitally, activities that don't require a big book of traditional press contacts. It requires asking new questions like, how does your business rank in Google? Are you publishing thought leadership regularly across your website and other channels — in the form of different literature that can be repurposed and repackaged easily online?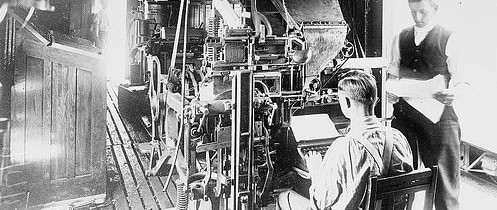 Typically, when people talk about traditional PR, they are referring to traditional media: newspapers, TV, radio and magazines.
With online PR, traditional media brands may still be a target, but often online PR targets online properties, along with an array of other platforms and networks, from search to social. This online approach influences:
The outreach for online PR may be both direct and indirect. The business can employ social hashtags and search keywords alongside email and snail mail. Propelling both traditional and online PR is story-telling. This is never going away: Story-telling and quality content help position stories for absorption, both online and off.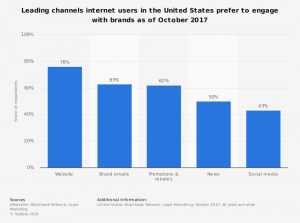 At the core of good storytelling is compelling thought leadership that differentiates and validates your brand. Using digital tools, inspiration from thought leadership can come from a range of different places: Such as insights gained in a sales CRM exchange between prospects and sales reps about what their biggest challenges are, or analytics from a paid campaign that tell you which value propositions make people convert.
And now, digital brands don't need to wait on outside publications to launch their stories to a new audience. They can cast a wide net with display ads and videos published on Vimeo or YouTube, or narrow in on a specific audience slice with tools like LinkedIn sponsored content or Google Ads re-marketing.
Approaching Online PR
There are a wide variety of tactics and proportions — with some favoring search while others favor placing online content as editorials and guest blogs. Online PR incorporates journalism, creative writing and story-telling, sales, media, SEO, social media, community management, customer relations, web design and on and on.
https://www.ironpaper.com/articles/content-promotion-marketing-tips/
Online PR efforts can have media or influencer outlets but can also be seen directly by potential customers or the consumer market. Online press releases may direct small amounts of traffic to a brand or corporate website. Typically those distributed releases are displayed as search results, which consumers may find for medium and long tail queries.
Online press release distribution options include:
Vocus

PRNewswire

Business Wire

Marketwire

Cision

PRWeb

VMS

Nevertheless, don't confuse online press releases with quality back links used by Google for PageRank and ranking improvements.
Other online PR best practices incorporate real-time marketing efforts, online advertising, reputation management (via alerts tracking campaign performance, building brand buzz and addressing corporate crises as well as SEO, social media, viral and word-of-mouth marketing and influencer marketing.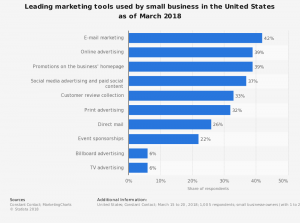 For instance, finding and connecting with influencers can help give a B2B brand or product release a big boost. Yet first you need to engage with that influencers' social network and show interest in their content and the industry area they focus upon.
Related reading: Influencer Marketing in the B2B arena
The B2B using online PR tactics will want to explore related:
Industry websites

Niche or topical websites
Blogs
Influential social media accounts
Media-sharing websites & social networks, including Youtube and Flickr
Forums: Topic-focused, industry-related and niche
Wikis
Twitter feeds
Google Plus: events, hangouts and other groups
Linkedin: news and groups
Social media & bookmarking websites
Personal blogs with niche audiences
Related reading: B2B Social Media Marketing Statistics 2016
When used correctly (and consistently), companies can extract many unique leads out of online PR efforts. After all, online PR is simply an extension of the inbound marketers efforts to have the right messages seen by the right people in the right context.