By Brian Balboa, Content Specialist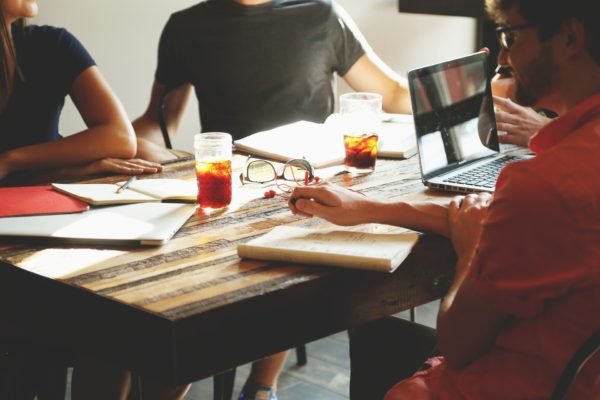 Having a B2B marketing team usually means you manage a diverse set of individuals, each with a unique set of personalities and skills. Managing them all isn't always an easy task, but it can be.
These five tips for managing marketing teams are great to utilize within a B2B marketing agency.
1. Get the Right People on Board
Getting the right people for the job should be the first step for any B2B marketing agency. Ideally, you'll want to build the best team you can, through whatever means you can internally and externally.
The best team doesn't always mean the smartest or the most experienced. You'll have to think about how the team will work together and communicate and what role each member will play.
Regardless of the recruiting methods used, the focus should be on filling the six key roles outlined below.
· Team Leader
· SEO Specialist
· Content Creator
· Website Designer
· Analytics & Operations Specialist
· Creativity Specialist
Once you have your team in place, it's time to work on the overall goals.
2. Define Goals
This is another great first step if you already have a team in place. It's a great way to brainstorm the objectives of your B2B marketing team. Common questions could be what are the internal and external goals? How do we measure these goals? What metrics mean we have achieved these goals? It's a good whiteboard session activity to get a marketing team started, where goals can be broken down and categorized.
Common marketing goal examples may include:
· Qualified lead quota
· Lower cost per qualified lead
· Website conversion rate growth
· Sales opportunity generation and enablement
Defining goals is the easy part, but setting them is a different story altogether. A survey by CoSchedule showed 74% of B2B marketers set goals, but only 3% said they always achieve them.
That's not to say the majority doesn't achieve their B2B marketing goals. The same survey revealed 48% of marketers achieve their goals most of the time.
After defining your B2B market agency team's goals, your focus should be on the B2B buyer process to reach them. .
3. Focus on the Buyer Journey
The B2B buyer journey has three different phases:
· Awareness
· Consideration
· Decision
Awareness is where the buyer is just becoming aware of the problem. Consideration is where they are deciding how to solve the problem and decision is where they are comparing alternatives.
The buyer journey can always change based on a shift in needs, direction, or behavior, which is why a B2B marketing agency should prepare.
4. Provide Ongoing Coaching without Micromanagement
You've already invested in a team that should be capable of delivering results and managing on their own. With an ideal team, goals in place, and a clear focus, coaching should provide knowledge and tools.
But don't be afraid to step in when needed.
Communication and accountability are always important. Managers must stay close to their B2B marketing agency team to provide support and monitor progress.

A good way to supplement a team's progress is by letting them determine how and when to keep you informed of their progress and the problems.
By providing coaching rather than micromanaging, your B2B marketing agency will have the advantage of knowledge from that coaching for the future. Coaching can also help setting up a framework for success.
5. Define a Process and Provide Frameworks for Success
To set up a framework for success, the team should have a process outlined for that as well. This could be done in a similar fashion to how you would outline goals for a team within a B2B marketing agency.
Adaptability is important, though. Preparation is helpful if the buyer journey can shift based on any variable. But what about unforeseen events your marketing team hasn't planned for.
Learning from failure or adapting to change is a way to be agile. And learning should always be a reward, especially on the way to success.
Sources
HubSpot, HubSpot's Guide to Building a Killer Marketing Team, March 16, 2020.
Training Industry, How to Provide Guidance Without Micromanaging, September 10, 2019.