Inbound marketing is a powerful and effective methodology for B2B, B2C and nonprofits alike. The most recent State of Inbound study from Hubspot found respondents prioritizing inbound over outbound at a 3:1 ratio — no matter the audience. So, what are some inbound marketing best practices?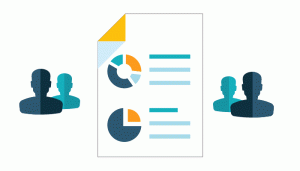 Develop Buyer Personas
Marketing success rests on the business's knowledge of its audience. A customer relationship management tool, such as HubSpot, can help the brand better identify its target persona, track their activity and build campaign flows targeting each audience segment.
Content marketing generates three times as many leads as traditional outbound marketing, but costs 62% less. – DemandMetric
Developing effective buyer persona requires understanding of the past, current and prospective client. Audit social media interactions, review LinkedIn profiles, read blog comments, and revisit other prospect and client interactions to gain a true sense of what the buyer is looking to achieve and his or her pain points. Create nuanced, specific stories about the target audience populations.
Related reading: 6 Steps to Better Buyer Personas
A pivotal piece of the inbound marketing methodology is content marketing. Publishing educational and authoritative content — regularly — can help at every stage of the funnel.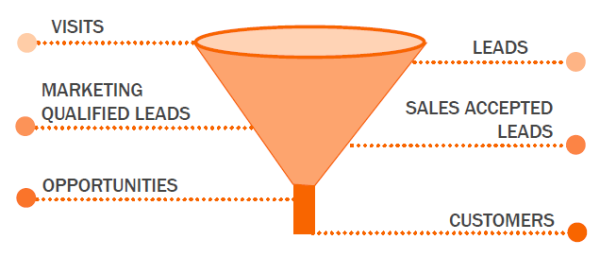 TOFU — attract customers and gain awareness focusing on educational blogs, webinars, guides and content that might go viral.
MOFU — acquire customers with case studies, demo videos, how-to content that presents the solution the brand offers.
BOFU — convert customers with product descriptions, testimonials, reviews and a straightforward sales process
Content marketing shouldn't be about quantity so much as quality. Add value for your target audience and address their pain points to best attract, convert, close and delight them.
Related reading: Defining B2B customer lifecycle marketing
Optimize Your Digital Presence
Cut wasted efforts and make additions to those campaigns that are working or which can be overhauled to boost conversion rates. Don't focus on scaling efforts too soon — build a solid foundation first.
Digital optimizations include:
Optimizing websites to encourage action and educate buyers.
Prioritizing CTAs on web site and landing pages.
Making websites mobile friendly.
Streamlining forms so they ask relevant questions.
Study analytics for opportunities and trends, and take action on these.
Related reading: Best Practices in B2B Digital Marketing
Score Your Leads
Evaluate leads based on the information they provide in filling out forms. For instance, a COO would likely score higher for sales-readiness than an intern (unless this intern, surprisingly, is capable of signing the contracts). Scoring prospects based on demographics and their progress through the customer journey can help marketing funnel better quality leads to the sales team.
Align Sales and Marketing
Lead scoring will be even easier sales and marketing alignment. Alignment means many things: developing common definitions, sharing goals and metrics, and employing smart technologies and streamlined processes. Nevertheless, research shows establishing a marketing-sales service level agreement (SLA) leads to higher ROI.
Pay Attention to Metrics
Study the data in the marketing software or CRM to track what is working best. Compare trends, and monitor conversion rates across sources and workflows to identify tactics to rework entirely versus tweak and repeat.
Sources:
Moz's Beginners Guide to Content Marketing. (n.d.). Chapter 3: Content and the Marketing Funnel. https://moz.com/beginners-guide-to-content-marketing/marketing-funnel