It may be difficult to say "SMarketing" without wanting to snicker, but there are many reasons integrating sales and marketing — known as SMarketing — is nothing to laugh about.
"Companies with 'dynamic, adaptable sales and marketing processes' report an average of 10% more sales people on-quota compared to other companies." - CSO Insights
These teams often work closely within an organization, but not always in a positive,
we're-all-in-this-together kind of way. After all, sales reps often rely on marketing for sales leads while marketing can better prove its value when sales does something with the leads provided.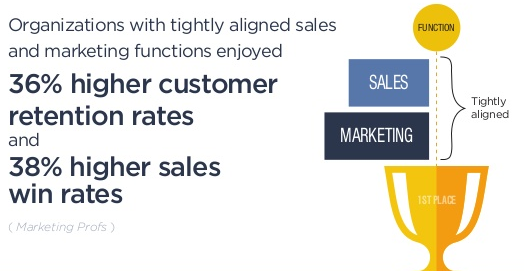 Thoughtful alignment of sales and marketing is critical to bottom line. According to a 2011 report by Aberdeen Research, companies that are best-in-class at aligning marketing and sales experienced an average of 32% growth in annual revenue, compared to a 7% decline among their less aligned competitors.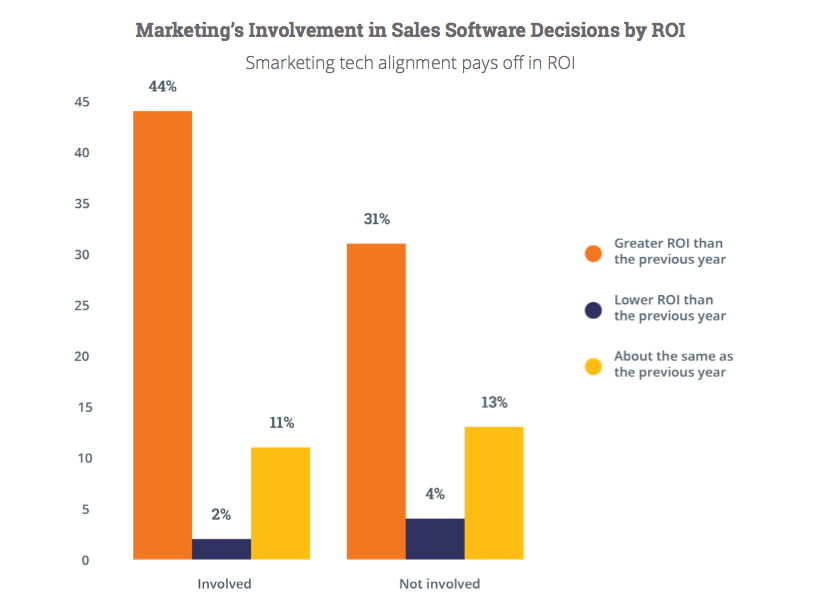 Alignment means many things: developing common definitions, sharing goals and metrics, and employing smart technologies and streamlined processes.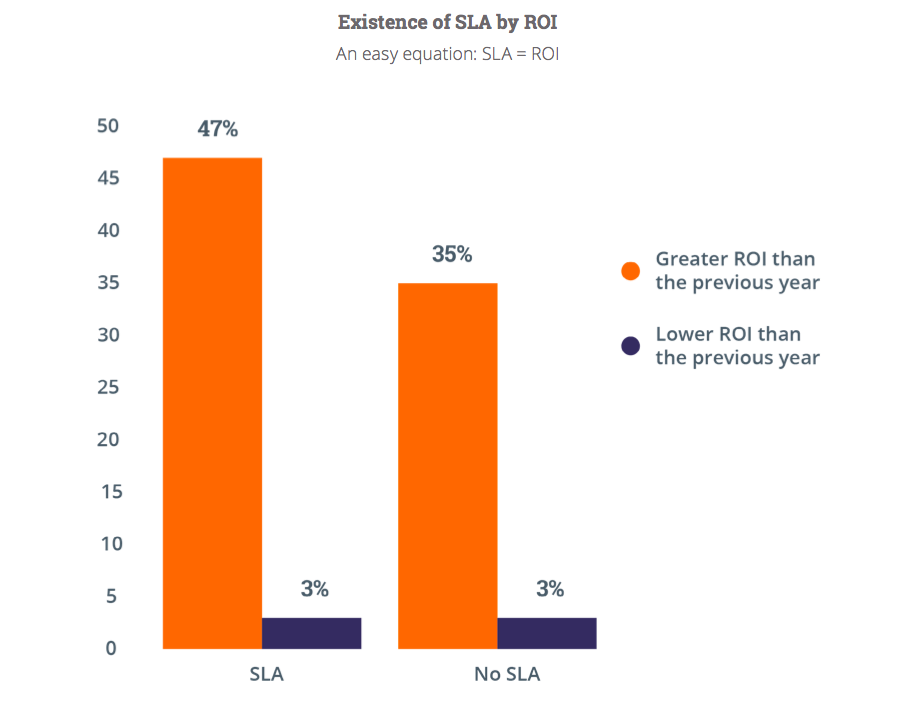 Sales-Side Advantages:
For sales, "improving the efficiency of the sales funnel" was the no. 2 priority right behind closing more deals, according to HubSpot's 2015 The State of Inbound.
Prospecting leads, one of the more difficult steps in the sales process, is even more difficult when salespeople lack vital information about leads, the report further notes. When marketing shares buyer insights and personas with sales, reps can more effectively tailor an approach to the lead.
The more personalized the sales approach, the more likely the lead is to convert and also become a long-term, loyal customer.
Marketing-Side Advantages:
A main marketing goal is lead generation. But all the hard work goes to waste if salespeople aren't following up with the contacts provided. According to The B2B Lead, sales reps ignore 50% of marketing leads. However, sharing data and customer details with the sales team can help the marketing lead conversion rate.
This alignment can also help marketing's bottom line. Aligning sales and marketing generated 208% more revenue from marketing, according to MarketingProfs.
By setting up emailed new lead notifications or setting up active prospects lists, marketing can illustrate the benefits of cross-department teamwork. When sales go up, it's also likely to be easier for marketing to gain a budget for better marketing automation solutions and more staff.
HubSpot recommends establishing a Marketing-Sales Service Level Agreement (SLA). In fact, its 2015 report noted an SLA leads to higher ROI and correlates with budget and staff increases.
Failing to marry sales and marketing is wasting revenue potential. Consider IDC's finding that SMarketing misalignment translates into 10% or more lost revenue annually. That's $100 million for a billion-dollar company. Bet you're not snickering about Smarketing now.