Blogging basics for search + social media marketing
Blog content marketing with SEO and social media
There are interdependencies between search and social media marketing. Blogging can play a large role and help to align social & search efforts. The effect of blogging on a marketing campaign is largely dependent on key factors related to social network distribution and search engines.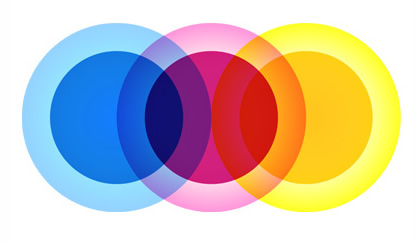 As a marketer begins to plan out a content campaign for Inbound marketing, it is vital to consider the role of social media and search. Decisions made in the early, planning stages can effect the outcome of an Inbound campaign. Factors include URL design, duplicate content, duplicate URL structures (canonical links), spam protection, content management, design of content, visuals/photos, time of release and promotion all contribute to the success of a content-lead campaign and need to be considered early on.
Blogging strategy considerations for search and social media marketing
Start with an RSS feed that you can track. Consider Feedburner. Strive to build up a readership and use the RSS feed as one of the units of measure for blog popularity.
Write your content for both humans and robots, but not too much for robots... Use SEO best practices - like remembering unique and highly relevant title tags, header tags and keywords
Consider using Ping-O-matic - pingomatic.com - which will automatically notify Google with content updates. Wordpress already utilizes this technology.
Add social sharing buttons to your individual content pages. Make them easily accessible, and find ways to encourage users to share your content.
If your blog uses commenting, ensure that you read and contribute to the comments in a meaningful way. Encourage thoughtful commenters by Liking or responding to their messages and questions.
Stickiness matters: Update content and posts that are generating interest or have "stickiness." This will provide a measure of freshness to your blog, which is a search signal.
Participation not spam: Build your social accounts by participating in the respective communities. Don't just repost your own content. This is dull and discourages others from following you. Share insightful content, ideas and reports that are interesting to others.
Earn subscribers.... Provide premium content (non-sales content) to readers in exchange for subscribing to an email list. Ensure you email them within the first month with content that is truly interesting (again, non-sales content). Don't just push out sales and promotional messages, otherwise you will lose support and readers.
Monitor inbound links, social media shares and other forms of content endorsement. Improve the highly-endorsed and shared content within your blog or website. Consider other articles that relate to those being shared. Create links between similar content items.
Alerts: Create a Twitter, Facebook, Google Plus alert for keywords relating to your brand or blog themes to connect with supporters, endorsers and potential ones. Follow conversations online and try to build an online PR process that includes community building practices.
Online PR: Remember that PR can be largely about relationships. Don't just spam journalists with the hopes of getting your blog or business some media exposure. Consider helping to promote others, join communities and groups and be a thoughtful participant online to build support for your own efforts. Start with other bloggers like yourself.
Attractive content please: Use media in content to improve it's attractiveness... This will help garner Likes, shares and reduce the bounce rate on longer content pieces
Optimization of headlines: Headlines and titles should be studied, tested and optimized...
Strategy for SEO - Make sure you have a keyword strategy for SEO. Don't just go after random keywords. Try to have a focused strategy with a family of related terms. Select designation pages within your website or blog for the most competitive of those keywords. Ensure that those resignation pages are useful, interesting, helpful, etc, etc for your readers.
What "moves the needle"?