CMO guide to marketing automation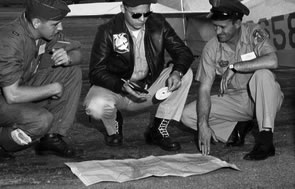 This article, the CMO guide to marketing automation, serves as a quick guide for CMOs as they consider marketing automation for their enterprise. Intended as a quick overview, this article can help CMOs understand marketing automation and sell it internally within their organization.
Benefits of marketing automation for enterprises
Better qualification of leads and ability to nurture those leads towards a sale
Improved sales: lead nurturing, scoring and monitoring can help improve sales outcomes
Ability to determine ROI by gathering more data and insights on marketing activities
Better relationship management: A central marketing database
Builds trust and relevance with prospects, leads and customers by creating personalized and dynamic content at the right time
Nurture and educate customers to improve retention and up-sell opportunities
Gain deeper insights into lead and customer behavior with marketing and communication initiatives
Some reasons to justify and sell marketing automation internally

A way to gain competitive advantage.
Companies that have adopted marketing automation display notable advantages compared to companies that have not adopted a marketing automation system, as highlighted below. -- The Lenskold and Pedowitz Groups,
2013 Lead-Generation Marketing Effectiveness Study
, Nov 2013
Increases revenue and higher quality leads
"CMOs at top-performing companies indicate that their most compelling reason for implementing marketing automation is to increase revenue (79%) and get higher quality leads (76%)." – Gleanster, Q3 2013 Gleanster Marketing Automation Benchmark, August, 2013

Marketing automation helps businesses grow.
"63% of companies that are outgrowing their competitors use marketing automation." – Reference: Lenskold and Pedowitz Groups, 2013 Lead Generation Marketing Effectiveness Study, Nov 2013

Helps enterprises use email marketing properly: relevance, segmentation and timeliness
"Email marketing has an ROI of 4,300%." -- Direct Marketing Association, DMA 2013 Statistical Fact Book, 2013
Best practices of marketing automation
Try to understand the needs, concerns and level of understanding of your prospects in order to nurture them through the buying process. Spend time interviewing and in discovery with leads and customers to gain a deeper understanding of future prospects.
It's not about automating relationships... Marketing automation is about personalization. Personalization builds relevance for prospects, leads and customers.
Iterate constantly. Your automation system will need continuous attention to nurture, score, measure and reduce marketing process gaps. Plan to review the marketing automation mechanism monthly quarterly.
Focus on using marketing automation to help progress your leads one relationship step as a time (for example, from lead to marketing qualified lead).
Allow leads to self-identify their interest and level of commitment to the buying process. These questions and activities can be used within a scoring system to help guide sales teams.
Not all leads are created equal or ready to buy. Some are simply conducting early due diligence, far in advance of a purchase. Understand which stage a lead is in and help them solve problems, learn more or gain insights. If a lead isn't ready to buy, don't just discard them. Play a longer game.

Lead quality is a benefit of using marketing automation
Marketing automation can help to improve lead quality by identifying and nurturing contacts before they go to sales.
Lead scoring tips
Start simply. Don't make a large, complex scoring scenario
Iterate every two months to ensure that your scoring logic is working for you
Use a 100 point system. Don't designate sales qualified leads as 5 points and leads as 3 points, because it just doesn't give enough room for up and down point system voting.
Where marketing automation falls short for marketers
It's important to understand that a marketing automation solution is just a tool, not a strategy. An enterprise cannot substitute marketing automation as a strategy for a brand. It is not a magic bullet that instantly makes brands and businesses successful.
Marketing automation is a tool and series of tactics that are employed within a brand's marketing strategy. Often, marketing automation systems need continuous refinement and iteration to get the maximum value.
Another area of concern is a misalignment between sales and marketing. If sales and marketing teams don't speak to one another or share insights, there could be a risk of wasting a lot of effort and losing leads in the gap between sales and marketing.
Marketing Automation Solutions
Below are a few of the top marketing automation systems available to marketers. Their prices vary, from hundreds to thousands of dollars a month depending on the size of the implementation and the plan.
Hubspot
Eloqua
Pardot
Marketo
Further reading: B2B marketing automation best practices