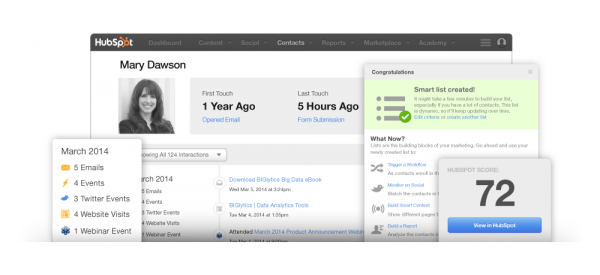 What is Marketing Automation?
Marketing Automation: The automating of time-consuming sales and marketing activities, so you can reach a larger group of consumers more efficiently and via multiple channels online (such as email, social media, websites, etc).
"The reality is the best marketers are using both inbound marketing and marketing automation together, and they are getting great returns." Greg Head, CMO of InfusionSoft.
At its best, marketing automation allows you to nurture leads and have meaningful interactions with prospects on an automatic basis, using workflows, programmatic logic, lead scoring, segmentation lists and other technology tools.
For example, let's say a prospect visits your company's website and clicks on a product, but doesn't purchase it.
Taking into account this prospect's demographics and buying history, your software would deliver a personalized message or social media ad to influence their decision.
Interacting with prospects in this way is less expensive and more scalable than following up with leads manually. And, when executed properly, it's much more effective. Marketing automation is not necessarily about saving time, however--it's more focused on scale.
Examples of marketing automation in use
To give you an idea of what's possible, here are some sales and marketing tasks that can be automated:
Lead generation and nurturing through the pipeline.
Content distribution that matches your prospect's level of engagement and interest.
Email marketing that is customized to specific demographics, interest level, and buying history.
Campaign testing to identify which email send times and subject headings are most effective.
Online marketing campaigns that deliver content based on a prospect's actions and profile.
Scoring customers based on buying history and trends, and then communicating with them accordingly.
Campaigns that track and show your ROI.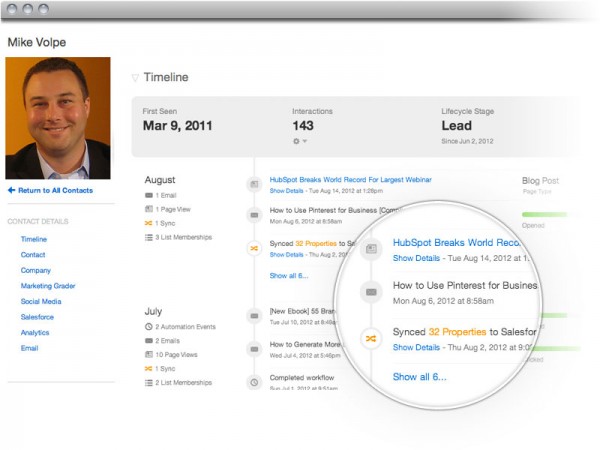 Marketing automation best practices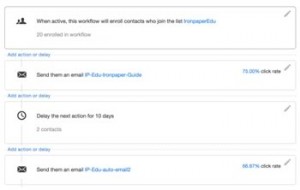 Now that you know what's possible, let's talk about what makes for effective marketing automation.
Effective marketing automation is focused on the prospect's needs and wants, and the way those variables evolve over time. It takes into account all of your prospect's online activities and uses that data to move him or her through the funnel.
It should go without saying, but there's no place for spam in marketing automation done right. Spammy messages will hurt your reputation and lead to lower user engagement.
Focus your attention instead on fostering thoughtful automatic interactions with your prospects. These are the interactions that will most effectively influence your prospect's behavior.
In short, when it's done correctly, marketing automation gives you the best of both worlds: quality and quantity.
It allows you to have quality interactions with a large quantity of prospects, resulting in more sales, conversions, and leads.
Learn more: CMO guide to marketing automation, Marketing automation benefits for telecom companies, Benefits of email marketing for enterprises and B2B marketing agency