See what we've done here by linking our article to Pokémon GO? We're tying our marketing insights to a relevant trend. Newsjacking such as this can work — when it's done well.
Learn more about this and four other marketing insights gained from the augmented reality game phenomenon.
#1 Relevancy Resonates
Why are nonprofits and B2C marketers signing up to be Pokéstops (the place gamers go to get more of the balls needed to capture the animations they are trying to collect)? Why are businesses adding social media post about Pikachu sitings? Because they are taking advantage of a real-time opportunity to draw attention to their business.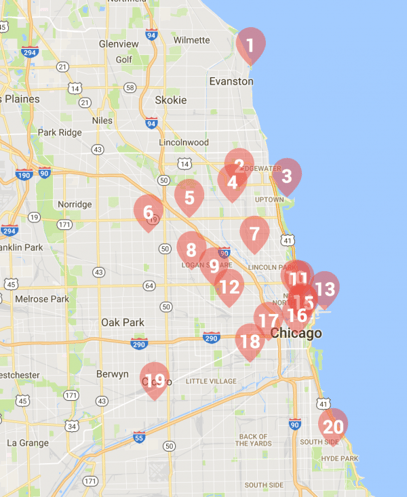 This isn't always going to work; even Pokémon GO isn't going to be a draw for everyone. You need to know your buyer persona before you allocate time in planning and executing the concept. For instance, in the case of Pokémon , it's estimated only 31% of users are over the age of 29 and only 37% are male (perhaps surprising to those who think of gamers as guys living in their Mom's basement). Your success in being responsive to a trending topic rests in good timing and, most importantly, relevance to your audience base.
#2 Get Interactive
People are walking into fountains, falling off cliffs and driving into highway medians playing Pokémon GO. Why? Because it is highly interactive.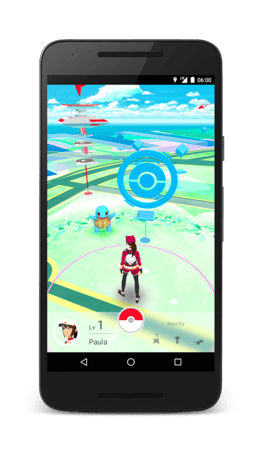 While you don't want your target audience to fall off a cliff — unless you're a cliff diving company — you do want your content to immerse the audience. What engages audiences that effectively? Interactive content.
Interactive content was highly favored by the marketers surveyed in a recent Content Marketing Institute (CMI) and ion interactive study:
66% agree that audience engagement has increased since they started using interactive content tactics
79% agree that combining traditional content marketing tactics with interactive content enhances retention of message
67% agree interactive content provides valuable ways to repurpose passive content
Requiring audience participation — through assessments, calculators, quizzes, ebooks or wizards— helps drive engagement. Interactivity gives the audience an active role to play in the age of 8 second attention spans. This content also encourages audience members to see your brand as more useful and relevant to them, and often drives greater social sharing.
Related reading: Content Marketing Tips for B2B Technology Providers
#3 Mobile matters
We frequently hear that [Fill in the blank] is the year of mobile dominance. Whether the mobile device has yet reached its zenith, it remains obvious that marketers must be mobile savvy. The widespread popularity of the Pokémon app (which surpassed Twitter for downloads in the US its first week) only further illustrates our reliance on mobile devices.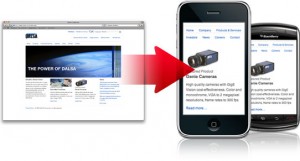 Marketers need to consider the mobile world in terms of both design and digestible content. Mobile users need to be able to conveniently navigate a site, and scan useful, relevant and engaging content easily. Designing a responsive website with the smartphone user experience in mind can expand your potential audience, decrease bounce rate and increase customer/lead outreach.
40 percent of people will abandon a website if it takes more than three seconds to load. – Econsultancy
#4 Pay attention to numbers
In the Pokémon game each of the various characters in the Pokédex comes with "combat points." The higher the Pokémon's points, the stronger it will be in a fight at the Pokémon gyms. For instance, one would not likely want to pit a 78 point Caterpie against a 1360 point Flareon.
We're not trying to endorse marketing as a gladiatorial battle against business competitors. However, it is just as important in our industry to pay attention to metrics that matter. Just as in the game a Pokémon also comes with details about its weight or height — which make little difference in gym battles — data analytics can provide insight into time on site, leads or inquiries, referrers, bounce rate and more. The marketer needs to attach metrics to concrete, specific campaign objectives for the data-driven approach to truly work.
#5 Slow down and strategize.
If you've avoided joining the hordes playing the game, you might not know that the idea is to throw red and white balls at the Pokémon to capture them. One thing that players quickly learn, though, is that the characters aren't always caught on the first try. If the player is overconfident and moves too quickly after the capture, or the Pokémon is particularly feisty, the character might break free.
This can be taken as a reminder to marketers to make smart, thoughtful strategic decisions. Effective marketers will work collaboratively with sales, for instance, in determining the best approaches for campaigns and qualifying leads. Another best practice related to taking the time to do the work well, instead of simply quickly responding to a need, is researching and developing detailed buyer personas to dictate campaign choices targeted to particular audiences.
Related reading: Six Steps to Better Buyer Personas
Whether or not you elect to download and play the Pokémon GO app, it always helps to gain a new perspective on marketing insights.
Sources:
Horstead, M. (2016, August). The Internet Marketing Obsession with Pokémon Go Strategies. https://theurbantwist.com/2016/07/31/internet-marketing-obsession-pokemon-go-strategies/
Pulizzi, J. (2016, August 3). The Biggest Content Marketing Trends in 2017. https://contentmarketinginstitute.com/2016/08/content-marketing-trends
Stoll, M. (n.d.). You Need to be Creating Interactive Content – Here's Why. https://insights.newscred.com/creating-interactive-content/