With mobile devices within easy reach of many customers, eServices are on the rise. Global revenue in the eServices market is expected to hit $106,977 million in 2017. The growth of eServices is further demonstrated by the stats and trends in this overview.
What are eServices?
In examining the eServices market, we're considering:
digital booking and issue of tickets for sporting events, concerts and cinema showings
fitness wearables and related apps
online dating services
online food delivery services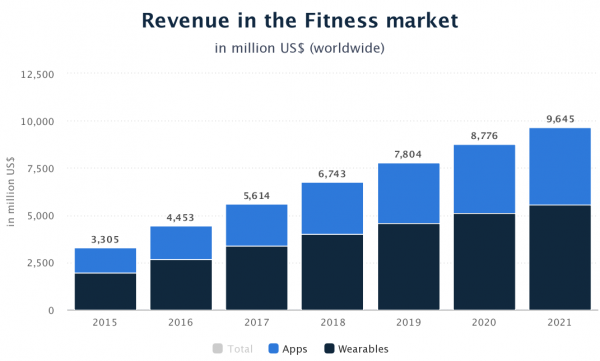 Related reading: Marketing Opportunities for the Internet of Things
The eService Stats
Revenue is expected to show an annual growth rate (CAGR 2017-2021) of 18.5% resulting in a market volume of US $276,650 million in 2021.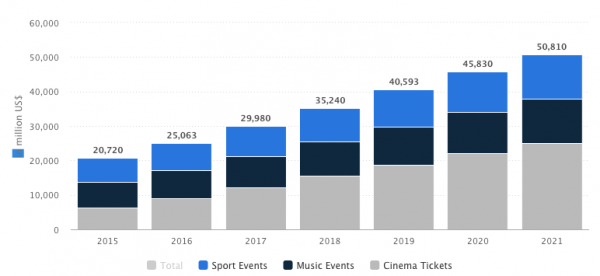 The average revenue per user (ARPU) in the "Event Tickets" segment amounts to US $70.28 in 2017.
Food delivery is the market's largest segment with a US $99,747 million volume in 2017.
Food delivery is also expected to continue to show the greatest growth through 2020 (when it is projected to see 13.45% growth, compared to the 12.61% growth in the market overall).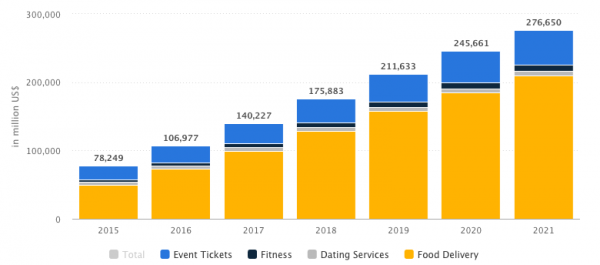 Dating services penetration among users will remain relatively static through 2021(moving from 10.6% in 2015 to 13.1% in 2021) while food delivery and event tickets will see much greater penetration jumps (from 7.3% in 2015 to 27.5% in 2021 for food and from 6.6% in 2015 to 19.2% in 2021 for tickets).
The most eService revenue will be generated in China (US $33,103 million in 2017).
The US, though, has the highest volume for digital event tickets at US $8,889 million in 2017.
The eService Trends
The eService market outlook is positively impacted by several relevant demographic, economic and technological developments through 2021. These include:
population growth (+0.7%)
Internet penetration (+3.8%)
smartphone penetration (+6.6%)
food expenditure/capita (+3.5%)
single-person households (+1.8%)
indoor cinemas/million inhabitants (-0.5%)
The technology for connecting with consumers is evolving too. For instance, radio-frequency identification (RFID) tag technology in tickets or wristbands at live events will allow event organizers to analyze customer behavior to shape customer service and marketing strategies.
Or look at grocery shopping — even Amazon is moving into online grocery delivery service with Amazon Fresh now available in 18 markets worldwide. Logistics and speed (which will impact pricing) will help differentiate the successful player in this area.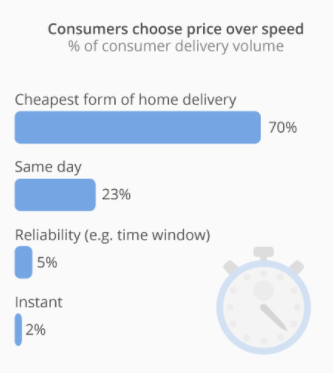 What began as fitness trackers and watches has expanded to include wearable technology with even the fabric of the clothing measuring, monitoring, and reporting on our health.
The eServices market is always evolving in response to customer needs and whims as well as the rapid transformation technology. With growing market share, eServices remains an especially intriguing vertical for marketers.
Related reading: Tips for improving trade show ROI using inbound marketing
Sources
Richter, F. (2016, October 28). Affordable, Quick Delivery Is Key for Online Grocery Sales. https://www.statista.com/chart/6480/online-grocery-delivery/
Statista. (2016, December). eServices. https://www.statista.com/outlook/261/100/eservices/worldwide#