Improve website conversion rates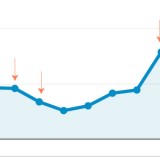 Conversion rate is one of the most important metrics to measure on a business website. There are a number of factors that an organization can optimize to improve website conversion rate.
Improve website conversion rates by optimizing these factors:
Provide clear calls-to-action. Be clear in what action you want the user to take. Don't assume they know. Align calls-to-action with core messaging.
Single compelling reason. What is the single compelling reason a visitor should become a customer? Ensure you define this reason.
Be compelling. Your website must demonstrate why your brand is the right fit. Design must be strong and convincing. Use strong design and great content to build a compelling case for contacting your organization, asking for a quote or buying a product.
Build trust. Work hard to establish trust with the user. Put credentials, security badges, testimonials, privacy policy and keep contact information available. Trust is a significant factor in improving the conversion process. Improve website trust factors and your chances for conversion will go up.
Make it easy to convert. Don't hide your calls-to-action or contact forms. Make them readily available and aligned with a clear offer. Make the eCommerce check-out process easy.
Answer questions. Some potential customers or clients may have basic questions that they need to answer before taking the next step. Try to uncover these questions. Try surveys. Examine your internal website search logs. Examine the conversations with customer service reps. Then build these answers into the frontend content of your website. Answer the questions early and clearly in the process.
Improve drop off points. Study your website analytics and user journey flows to find drop off points. Work hard to understand why users are abandoning the website at those points. Perhaps you haven't answered their questions? Maybe they are concerned about security? Maybe they need more information? Maybe they are simply confused?
Web design. Web design can be more than look and feel and color. The design of the website can play a significant role in the conversion process. Clear navigation helps users find what they are seeking. Design is a major factor of trust and brand attraction.