More nonprofits are using inbound marketing to drive nonprofit donations than ever before.
Yet only 26% of nonprofit organizations at a sophisticated/mature level of content marketing maturity, according to the Content Marketing Institute's (CMI) 2016 Nonprofit report. The majority are in the early phases.
And even nonprofits who are extensively using content marketing are unsure about their effectiveness:
The majority of nonprofit marketers surveyed were neutral about their organization's marketing effectiveness. Nearly 45% chose 3 on a scale of 1 to 5, with 5 being "very effective" and 1 being "not at all effective."
Data-driven inbound marketing can help nonprofits gauge effectiveness throughout their donation campaigns.
Inbound Marketing Metrics for Nonprofits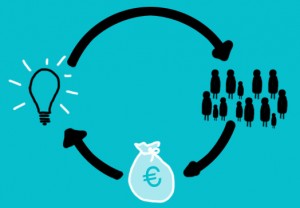 When it comes to driving donations, employ metrics that truly matter instead of those that only inflate confidence.
Be wary of paying too much attention to "vanity" metrics, including:
Number of hits or page views — It's better to count conversions instead, such as conversions from subscriber to donor, or from donor to recurring giver.
Number of downloads — This doesn't tell you how/if the person used the content they downloaded. Instead, pay attention to donations that come from downloading that content offer.
Number of followers — A big number of followers on social media looks good, but are those followers actually interested in what your organization has to say? Are they sharing your content, and reconverting when they see donation CTAs?
Now, how can you grow these metrics?
We'll show you some of the major ways to optimize your website and social media presence for inbound marketing. These tactics will help you drive donations and engage your database.
Quick tip: Start tracking monthly givers and try to improve that number — recurring monthly donations are a great conversion target for nonprofit organizations.
Driving nonprofit donations with website optimization
Online marketing is less costly and time-consuming than traditional campaigns. It also can effectively collect donations, engage new donors, and increase awareness.
You can optimize your website in several ways:
First, make sure you website is mobile friendly. This can have a real impact on fundraising, because more and more donors are completing their donations on mobile devices. Creating a good experience for them will make donations easy — and more frequent!
Quick tip: Make mobile-friendly donation landing pages that are consistent with web branding.
https://www.ironpaper.com/articles/nonprofits-can-build-case-recurring-monthly-donations/
You should also optimize your website around content creation and distribution.
Content is the best way to encourage people to return to the non-profit's website again and again: It's an important piece of the inbound marketing puzzle.
Posting content consistently can encourage anticipation and loyalty, especially if the organization is creating content that entertains, educates, and delights donors.
Quick tip: Interactive content such as quizzes and contests are highly rated among users.
https://www.ironpaper.com/articles/8-donation-page-tips-for-nonprofits/
Social media for nonprofit donations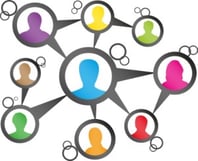 Inbound marketing also employs social media to engage, drive brand awareness and loyalty, and prompt increased giving.
According to the 2016 Global NGO report, 95% of NGOs worldwide use Facebook, while 83% have Twitter and 40% employ Instagram.
These organizations recognize the power of social today to drive nonprofit donations and also build advocacy.
Quick tip: Install social sharing tools on donation campaigns — leverage social proof.
Follow the inbound methodology with your followers: Don't always ask for something. Some posts can ask for donations and volunteer help, yes... But you should also be sharing helpful, informative, and emotional content to keep engagement high.
Additionally, you can engage your followers by tagging local organizations, profiling top-tier donors, and sharing stories of how donations have helped real people.
In conclusion
Inbound marketing is an excellent way for nonprofits to boost support for their organization.
When applied correctly, this strategy can help you drive more nonprofit donations, grow your database of prospective members, and achieve the goals that are most important to your organization.
---
Sources:
25 Facts and Stats about NGOs Worldwide (n.d.). https://techreport.ngo/facts-and-stats-about-ngos-worldwide.html
Beets, L. M. (2016, July 8). Use of Interactive Content on the Rise. https://contentmarketinginstitute.com/2016/07/interactive-content-research
Content Marketing Institute & Blackbaud. (2015, November). Nonprofit Content Marketing 2016: Benchmarks, Budgets, and Trends— North America. https://contentmarketinginstitute.com/2015/11/nonprofit-2016-content-marketing-research/
Pulizzi, J. (2015, November 4). 5 Things That Can Make Nonprofit Marketers More Effective. https://contentmarketinginstitute.com/2015/11/nonprofit-2016-content-marketing-research/