Why Nonprofits Should Invest More In Their Websites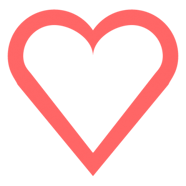 The nonprofit landscape has changed quite a bit in recent years.
Organizations can no longer rely solely on phone calls, mailings, and event marketing to raise money and engage new donors.
Today's nonprofits need to be innovative in their efforts, and that's why the smart ones are investing heavily in their websites and digital marketing.
Not only is online marketing less costly and time-consuming than traditional campaigns, it can actually be more effective at collecting donations, engaging new donors, and increasing awareness.
"Internet fundraising grew by roughly 13 percent last year" according to a survey of 100 of the largest nonprofits conducted by The Chronicle.
Here's what an optimized website can do for your nonprofit:
Broaden your reach. In order for your organization to receive donations and fulfill its mission, it needs to be widely known. A strong online presence is a cost-effective and efficient way to create that awareness.

Engage new and existing donors. The better your website, the easier it will be to inspire people to give money, attend events, and support your organization.

Expand your database of potential donors. An optimized website will capture your visitors' information and create a database of people interested in your cause. This will come in handy when it's time to request donations and fill seats for an event.

Build a relationship with potential advocates and volunteers. Websites are key in promoting your organization and cause beyond peer-to-peer referrals. Nonprofit websites are perfect tools for social sharing and brand discovery--allowing your nonprofit access to potential advocates and volunteers.

Build a case for ongoing, monthly donations. Your website can help tell your story in a visual, contextual, and emotional way--helping to win the hearts and minds of potential donors and supporters. Websites can also be used to explain the impact of recurring monthly gifts. Try up-selling one-time donors into a more committed monthly recurring donation while outlining to positive impact their monthly gift will have. Provide stories, media, and data to build a more powerful narrative--all within your website.
The average gift amount for monthly donors is $19.
Tips for building an effective nonprofit website
Now that you know how a strong online presence will benefit your nonprofit, let's talk about how to go about creating one:
Start with an engaging website. Give visitors a reason to enter their name and email address to receive more information. For example, you could offer them an event invite or a piece of content in exchange for signing up for updates.

Create entertaining and informative content. Content is the best way to encourage people to visit your website again and again. Post frequently and create your content based on what your donors will enjoy.

Optimize your website for mobile. With more and more people going mobile, your organization needs to be able to reach them. A website that's easily viewed on mobile devices is a great start.

Get active on social media. Invest in an engaging social media account that will drive traffic back to your website and further broaden your reach. Install social sharing tools on your website to allow visitors to share with their networks.
Further reading: Using Hubspot for nonprofits, Is WordPress good for nonprofits?, nonprofit web design and nonprofit marketing
SOURCE: Iatspayments - https://home.iatspayments.com/industry-news/online-donations-payment-processing-trends/online-fundraising-rise