Digital marketing spend will grow from 57.29 billion US dollars in 2014 to 103.37 billion US. dollars in 2019, per Forrester. These online marketing trends are likely to drive the growth into 2017.
Personalized user experiences
Marketing personalization is becoming increasingly important for companies of all sizes, in all industries. Companies can increase conversion rates and better deliver the relevant and helpful user experience today's B2B buyers expect. Catering to your customers' needs through personalization can build customer trust while facilitating buyers' purchasing decisions.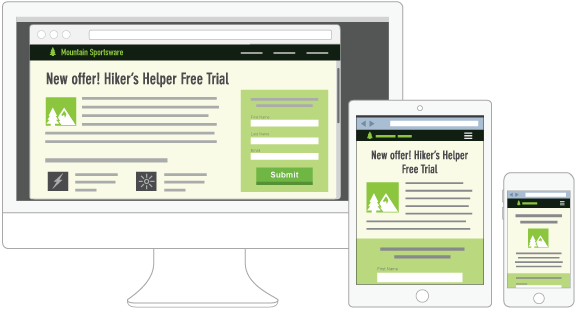 Businesses that personalize web experiences see an average 19% increase in sales. — MarketingProfs
Personalization goes beyond changing the name tag in an email, though. This can also mean dynamic, individualized content recommendations and segmentation to better target customers and particular buyer behaviors. Note how doggyloot asks prospects to identify the size of their dogs to help drive targeting:

Done well personalization can increase sign-ups, SQLs, and overall conversion as communication is more effectively targeted and efficient. The B2B buyer, too, appreciates a streamlined purchasing process that speaks to them individually. This can boost customer retention and the ability to cross- or up-sell.
Related reading: Statistics on Marketing Personalization
Mobile domination
Mobile trumped desktop in Google searches in 2015 — globally. Responsive Web Design, or RWD for short, is one of the more effective ways to approach designing websites to be seen on mobile devices. A responsive website customizes content and layout for optimum user experience across a variety of devices.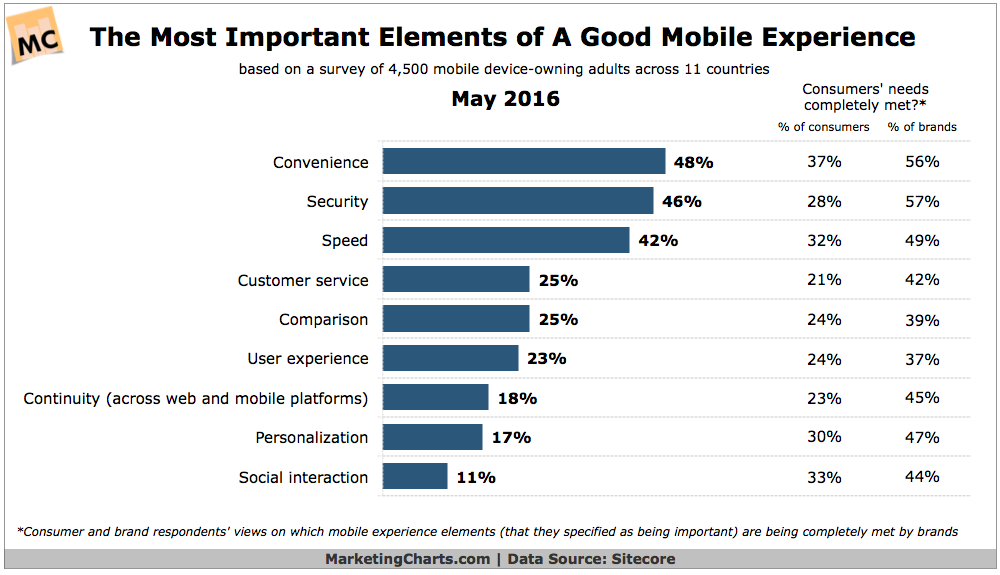 According to Google, 74% of mobile users are more likely to revisit a site that works well on mobile. Additionally, 67% of mobile users were more likely to buy products or services from a mobile-friendly site.
Nearly 2.6 billion people — over 1/3 of consumers worldwide — will use Smartphones by 2018. — eMarketer
The move to mobile, too, influences a corollary trend — location-based marketing. Google is providing increasingly focused and immediate information regarding local businesses. Marketers need to be sure their businesses are visible for local search. A business that is not already SoLoMo, is slow to the game. Using a social presence (So) to engage on a local level (Lo) through mobile devices (Mo) can't be underestimated.
Related reading: iOS Mobile Market Stats — Understanding the Apple Audience
Real-time engagement
Online users continue to love to see videos. Businesses can amp up their search results and drive significant website traffic with informative, educational videos.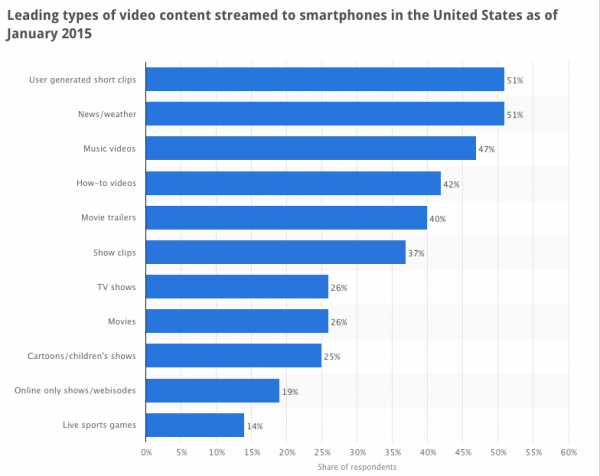 At the same time, customers are embracing real-time "in-the-moment" viewing too. With several social media outlets for live streaming, users are sharing short moments of their lives and looking to brands to invite them in to vivid event and moment marketing as well.
Real-time engagement also uses social media and current events. A classic example (yep, all the way back three years) is Oreo's savvy tweet shortly after the lights went out in the Super Dome for Super Bowl XLVII in 2013: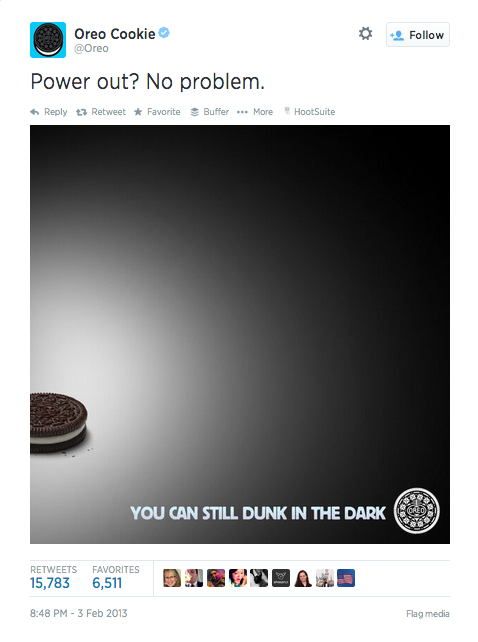 Voice search
Marketers are already trying to think like their buyers in coming up with keywords and blog titles. But with personal digital assistants technology improving, voice search is becoming more common. By 2020, according to ComScore, 50 per cent of all searches will be voice searches.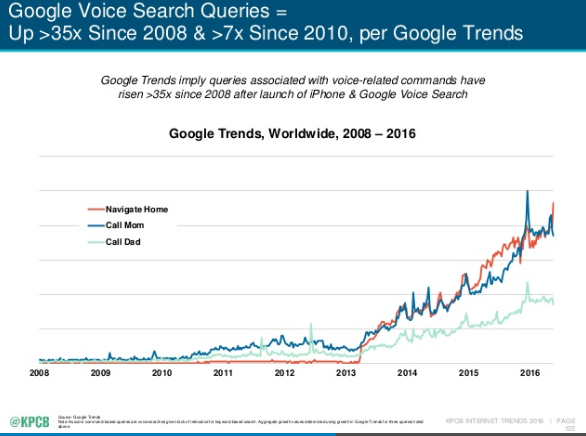 People search differently when speaking versus typing. For instance, there is a greater need for optimizing long-tail keywords and getting into the mind of the buyer and the potential questions they might ask. In fact, Google has seen a 61% year-over-year increase in question phrases.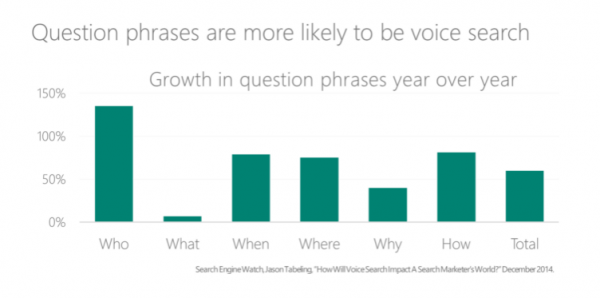 Related reading: How will voice search impact SEO?
Enhanced analytics
Inbound marketing aims to be data-driven. With the rise in e-commerce and the access offered by customer relationship management and content management software, the amount of data is growing. Today's digital marketer definitely needs to understand data. There are reams of market and customer insight available. Plus, software providers are embracing predictive analytics (e.g. Salesforce's Einstein) to help marketers anticipate trends, automate tasks and predict future behaviors or product needs too.
Marketing analytics will also help us identify effective marketing channels, better understand campaign success, measure ROI, justify budget, and drive action. Today engagement analytics are truly driving change. Simply tracking the number of visitors to a website isn't enough. Digging deeper into user activities, the marketer can view the entire funnel — what page did they enter the site from? how did they get to the form? what steps did they take along the way before actually downloading?
Analytics should drive web design actions, and website design processes should be multi-phased and iterative.
With engagement analytics now showing user interactions with content across multiple pages, the marketer can identify and fix funnel flaws. The team might explore a high bounce rate for users who start out with a certain keyword but consistently leave the related landing page without filling out the form. Seeing the funnel engagement could suggest that page may have SEO for the keywords but is not doing a good job of addressing the users' need. If they abandon the site entirely, the page is also not doing a good job of linking the business overall to this segments' needs.
Related reading: Digital marketing spending trends in the US and globally
The pace of change in digital marketing is quick — that is part of why we enjoy the job. These online marketing trends represent new opportunities to reimagine a brand and connect with customers. Embrace the possibilities.
https://www.ironpaper.com/articles/content-marketing-statistics-and-trends/
Online marketing trends sources:
Allen, R. (2016, March 30). Essential Digital marketing tools Infographic. https://www.smartinsights.com/digital-marketing-platforms/essential-digital-marketing-tools-infographic/
Olson, C. (2016, April 25). Just Say it: The Future of personal digital assistants. https://www.campaignlive.co.uk/article/1392459/just-say-it-future-search-voice-personal-digital-assistants#PFStVqK07ASX0g1w.99
Statista. (2016), Digital Ad Spending US 2016: Dossier. https://www.statista.com/statistics/456679/digital- advertising-revenue-format-digital-market-outlook- worldwide/
Ward, S. (2015, March 11). 5 Incredible Examples of Personalized Marketing. https://www.pardot.com/blog/5-incredible-examples-personalized-marketing/