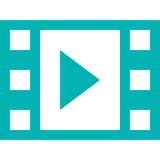 Video can be a highly effective tool for B2B marketing. It's important that the videos an enterprise creates is useful, educational or interesting to potential prospects, customers or influencers.
Approximately 75% of online viewers interact with video ads in a month. -- Tremor Video
Word of caution when self-producing a video.
Often times when an organization produces a video as part of a content marketing strategy, there is too much focus on in-the-weeds type thinking. Don't get overwhelmed with technical details or a tight paper script. Focus on a simple and accessible message that is short, easy and digestible.
Some B2B videos are nothing more than self-promotionals or product pitches. Blatant commercials don't help organizations build meaningful relationships with prospects, leads and customers. They are a turn-off.
Educate, inspire, entertain & nurture
Some of the most successful videos used in B2B marketing fall into the following categories. These categories should not necessarily be prescriptive, but simply an example of ways to educate, inspire, entertain and nurture your relationships.
Entertaining videos are fantastic for building visibility for an organization. Done right, many videos that take an entertainment approach can drive additional free traffic to a brand through a viral lift effect--whereby users Like, tweet, share, post and stumble a video giving it free amplification. Burst Media found that comedy is most favored form of video content, garnering 39% of viewership.
Inspirational videos can help connect your brand with something that inspires users. Such content can also benefit from a viral lift of users sharing your content--giving your brand free exposure.
Educational videos may be the easily content for a B2B organization to create. B2B websites can easily absorb educational videos, especially if they help a user with questions that somehow relate to a purchase decision.
Informative videos are also useful in helping users throughout the decision-making process, but info videos can also provide insights on marketplace trends or other factors related to an organization's industry. An example of a informative video would be a newscast, where a spokesperson or "talking head" discusses industry issues.
Video is increasingly becoming vital for aiding customers with purchase decisions. Learn more about how online video affects purchase decisions. Also, a recent report by Millennial Media shows that mobile ads that employ integrated interactive and animated features largely beat the performance of standard banner ad campaigns last year. Mobile video advertising scores high performance ratings.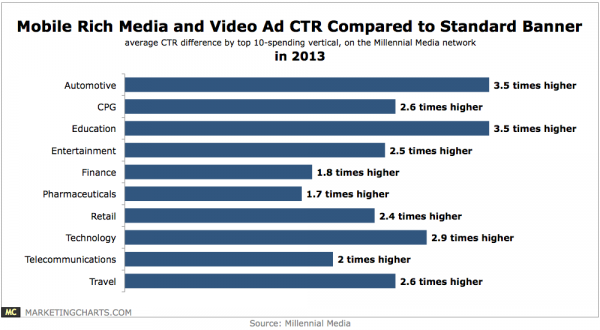 Video engagement
Engaging with users is critical. For video, an organization must work hard to engage with users quickly and gain their trust. The following is a quote from Visible Measures that shows the challenges associated with failing to build engagement with video content.
20% of viewers click on other videos in 10 seconds or less. By the 30-second mark, you would have lost 1/3 of your viewers and over 60% of the remaining ones before two minutes are up.
Here are a few tips for engaging viewers quickly:
Begin the video with a snappy clip that previews the following content. This helps orient the viewer with your content.
Build trust and interest quickly with a fast-paced, animated introduction. But don't get carried away, this can also be a deterrent if taken too far.
Keep a video fresh and fun with hosts and personalities that help narrate
Provide B-Roll to give some layering to your story-line
Don't make your video too long, unless you have built up an already engaged audience.
Use social media to test premises and iterate upon video content themes. Social sharing, bounce rate and play duration can be fantastic key performance indicators for video engagement.
For Youtube or socially-shared videos, optimize the first 1-2 sentences and consider creating a link back to your website or landing page