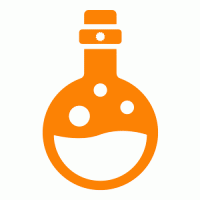 Agile marketing is an adaptive marketing approach. The methodology provides customers with the basic/core product, service, or content and then tests the audience's response, measures its success, and adapts accordingly.
This allows your company to respond to change as it occurs rather than following a strict launch plan. Agile marketing allows marketers to deal with small failures to drive success quicker and with more certainty.
Traditional vs. Agile Marketing
Agile marketing is completely different from traditional marketing. Traditional marketing involves developing a product, service, or content initiative and launching it full-scale with a large campaign. Another way to think of agile marketing is that it's like making many small experiments rather than a few large bets.
Agile marketing is a smart, fast, and flexible approach – and it's much more effective and efficient than traditional marketing efforts. For context, lean marketing and growth hacking are related concepts and are often referred to interchangeably with agile marketing.
Applying Agile Marketing
Now that you know what agile marketing is and why it's important, here's how you can apply it to your inbound marketing efforts to ensure your success.
1. Test your current level of success
Don't continue to create content blindly, hoping you're hitting the mark and attracting customers. Measure the success of your content on an ongoing basis. Identify areas for improvement and use that data to produce better content.
Remember – no matter how much you like your company's blog or e-book, if it isn't converting, driving traffic, or generating leads, it needs to be tweaked.
2. Measure the most important metrics
When testing content, measure the metrics most indicative of inbound marketing success. For example, measure how many "likes" or comments each article gets rather than looking at how many leads, customers, and sales are generated via specific campaigns.
Identify metrics that have a concrete impact on your business rather than vanity metrics that do not have a tangible impact. Refocus campaigns on efforts that move the needle for your most important metrics. Base decision-making on data instead of style, politics, or legacy.
3. Encourage your team to learn from past mistakes
Once you've gained information about how well your content is performing, invite your team to learn from this data. Look at which content and social media initiatives succeeded and which did not convert well. From there, make a plan to avoid repeating past mistakes and build on your successes.
4. Adjust your strategy
It will take time and a lot of experimentation to determine the precise blend of content, social media, email marketing, and SEO efforts your target audience responds to. As such, it's important to adjust your strategy as you gain more data about what's working and what isn't.
As you find out what kind of content your customers like to consume, what social networks they're most active on, and which keywords drive the most traffic, leverage that information and tweak your approach accordingly.
Even if your content strategy is already performing well, keep in mind that audience behaviors and desires are constantly changing, and the agile marketer is always on the lookout for new information that will impact the success of their inbound marketing initiatives.