B2B sales are all about building relationships. You know that. Yet what are some best practices for building the B2B Sales Funnel? After all, you can't build relationships if you don't have the leads to be nurturing in the first place.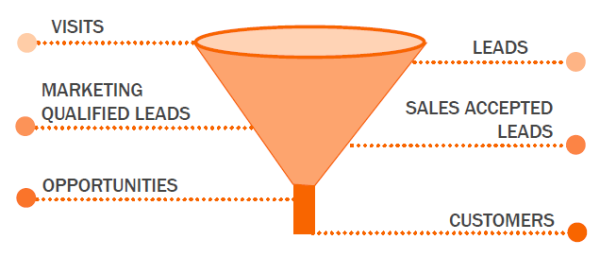 1. Connect marketing automation with customer relationship management.
Marketing automation can efficiently handle your email, social media, websites, and more. You can also generate and nurture leads, personalize communications to the leads' level of engagement and interest, and track ROI for campaigns.
Connecting that automation system to Customer Relationship Management (CRM) is the next logical step. Compiling information on customers across different channels, CRM provides detailed information on customers' personal information, purchase history, buying preferences, and concerns.
Analyzing and acting on all of this information makes for more data-driven decisions. In fact, many of Ironpaper's clients employ Hubspot's CRM as a low-cost alternative (it's free) to integrate marketing data and sales enablement. While you're integrating marketing automation (marketing-focused) and CRM (sales-focused), get the people on these two teams talking too.
Integrate sales and marketing.
Lead nurturing is a team sport. Sales and marketing need alignment in these efforts. In dealing with prospects daily, the sales team best understands their pain points, needs, and interests. This is valuable information for marketing.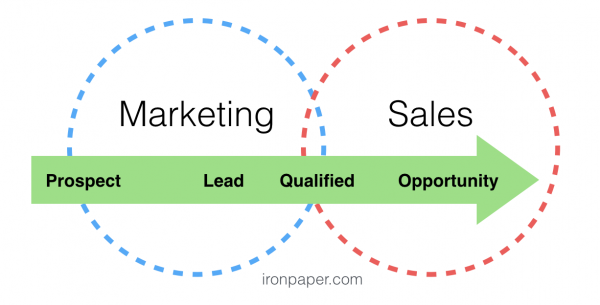 Alignment means developing common definitions, sharing goals and metrics, and employing smart technologies and streamlined processes. HubSpot recommends establishing a Marketing-Sales Service Level Agreement (SLA). In fact, its 2015 report noted an SLA leads to higher ROI and correlates with budget and staff increases.
Implement lead scoring.
Lead scoring tracks where an individual is in the buyer's journey. You can use lead scoring or smart lists to identify leads that are sales-ready versus those who need to be re-engaged.
Lead scoring sends only high-quality leads to sales, ensuring their limited time and resources are invested only in likely prospects. This helps organizations increase conversion rates in a more efficient and successful sales process.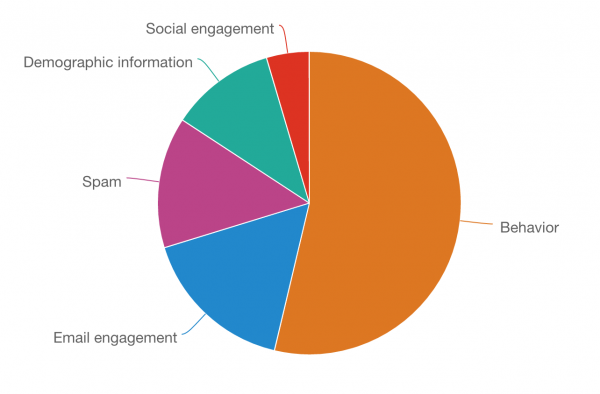 One way to score is by content engagement (e.g., open rate, click-through rate, site browsing behavior). Some 68 percent of successful marketers told the Lenskold Group that content engagement-based lead scoring had the biggest impact on revenue. In order to be able to score this way, though, you'll need content.
Develop lead-nurturing content.
If you launch a new lead nurturing campaign without the content in place to support it, your efforts will not be as successful. Plan on having a store of blog posts, webinars, and white papers available to back up your planned initiative.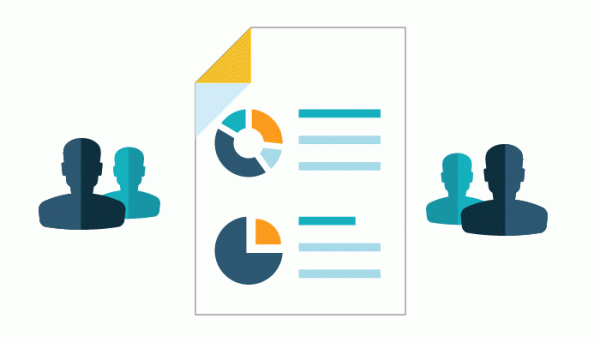 Your goal is to build credibility for your brand as an expert and trusted advisor. When you share useful, educational, and relevant content with your subscribers, you demonstrate that you understand their problems and can provide solutions.
Gated content can be particularly useful. Allowing visitor access to premium content only after they fill out a form, you gain better details for lead nurturing.